Cannabis Movers & Shakers: Avicanna, Halo, Blockers BlockChain, Fyllo, Pet Releaf, Indus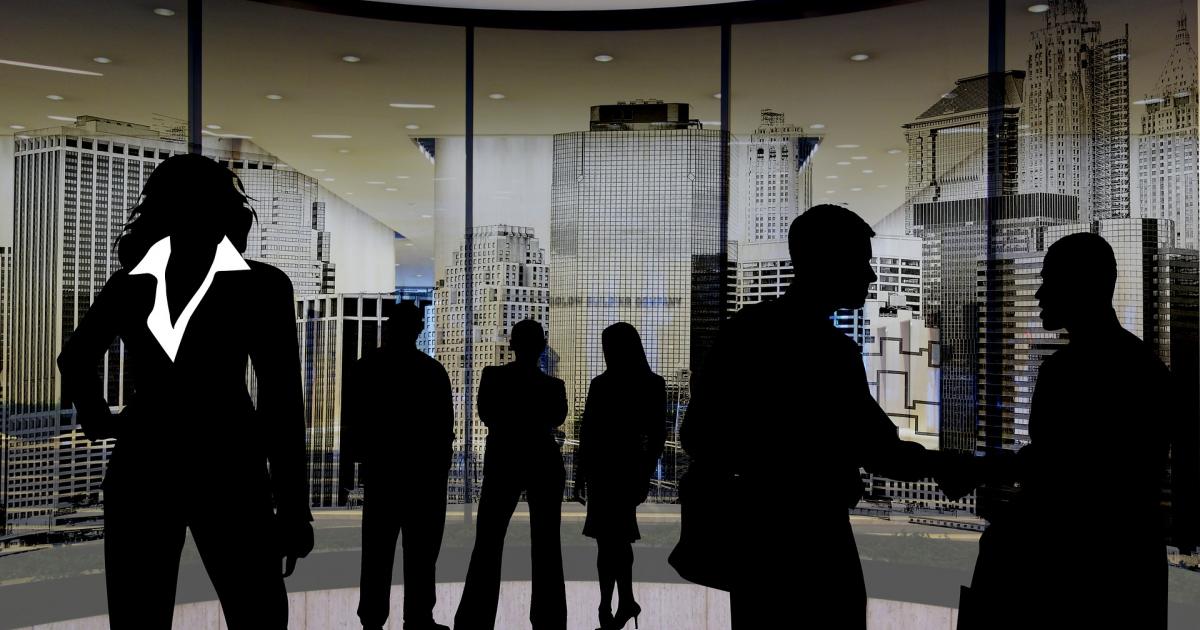 Peruse the latest corporate shake-ups in the cannabis industry:
Avicanna, Halo Elect Directors At Annual General Meetings of Shareholders
Avicanna's (TSX:AVCN) (OTCQX:AVCNF) list of nominees elected to serve as the company's directors includes Aras Azadian, Setu Purohit, Giancarlo Davila Char, Dr. Chandrakant Panchal, David Allan White, Janet Giesselman and Benjamin Leavenworth.
MNP LLP would serve as the company's auditors for the next year.
The Toronto-based company recently confirmed the finalization of exports of CBG and CBD isolates into the U.S through Santa Marta Golden Hemp S.A.S., its Colombian subsidiary, as well as the export of CBD isolate into Germany.
Halo Labs Inc. (NEO: HALO) (OTCQX:AGEEF) elected the following nominees to serve as the company's directors: Kiran Sidhu, Louisa Mojela, Fred Leigh, Peter McRae, Andreas Met, Andrew Turman, and Charles Kie.
The company's shareholders also agreed to tap Davidson & Company LLP as the company's auditors for the following year.
Blockers BlockChain Appoints Cannabis Veteran President Of SeedCERTin
BlockCerts Blockchain, a provider of compliance, commerce, and control solutions for the regulated cannabinoid market, appointed Mort Aaronson President of the newly formed platform company, SeedCERTin.
Aaronson is a cannabis industry veteran with years of experience in deregulating markets. He spent over two decades in ad tech and more than four years in the cannabis industry. He also served as a senior executive at MCI.
"We're fortunate to have someone of Mort Aaronson's pedigree who is experienced from start-up to large scale company leadership in technology, ad-tech, retail, data and most recently in the cannabis marketplace," Tim Vasko, the company's founder, noted.
Heritage Beefs Up Its Leadership Team
Heritage Cannabis Holdings Corp. (CSE:CANN) (OTCQX:HERTF) tapped Russ Allison as its Vice President of Sales and Kina Guyton as Vice President of Medical Products for Heritage's subsidiary Opticann Inc. in the U.S.
Allison spent two decades serving at Johnson & Johnson Consumer in several roles, including Director of Sales, Director of Business Development, and Skin Franchise Trade Marketing.
Guyton brings 20 years of experience in consumer packaged goods and retail. Previously, she worked at Colgate Palmolive, Coty, and Walgreens, to name a few.
"Both Kina and Russ bring the decades of experience we need to drive the advancement of Heritage's U.S. strategy at Opticann, " Umar Syed, president, U.S. & International medical products for Heritage — who has been appointed to the role last week — noted Wednesday.
Phytosciences Ghana Consultants Names New COO
On the heels of hiring John Gamble as an advisor, Phytosciences Ghana Consultants Ltd. appointed Eric Okyere Darko as its new Chief Operating Officer.
Okyere Darko held several senior roles in the fields of international law and human rights. He is licensed to practice law in both Ghana and the U.S. He is also Darko Law Firm's founding partner.
"Eric's exceptional ability to lead teams as well as his incomparable institutional knowledge make him absolutely vital for Phytosciences continued growth and innovation in Ghana," Phytosciences GmBH managing director Pritesh Kumar said.
CMW Media Has A New CEO
CMW Media, a public relations firm focusing on emerging markets, including cannabis, named Kyle Porter its CEO.
Previously, Porter served as President of the San Diego-based company.
He brings over a decade of experience in the marketing industry. He has been featured in several news media outlets, including CNN Money, Bloomberg, and Forbes.
"After helping pioneer several industries including the hemp-based cannabidiol (CBD) industry in multiple countries, this agency has a story like I've never seen," Porter disclosed.
Fyllo Welcomes Former Playboy Exec Christie Hefner To Board, Names Three Strategic Advisors
Cannabis technology platform Fyllo has tapped former Playboy CEO Christie Hefner to its Board of Directors.
Hefner helmed Playboy Enterprises – which recently launched a new broad-spectrum CBD-based product line – for over twenty years.
She currently chairs the Hatchbeauty Brands' Board. In addition, she also serves at several companies as either a director or strategic advisor.
The Chicago-based cannabis marketing tech startup also appointed three new strategic advisors, including:
SHE Media's first female CEO, Samantha Skey, who honed her digital strategy experience for over two decades.
Shane Atchison, an advertising and digital marketing expert who currently serves as CEO of Wunderman Thomson in North
Joe Raaen, once youngest Head Trader in charge of equities and equity derivatives at Genesis Merchant Group Securities.
Chad Bronstein, Fyllo's founder, and CEO is "thrilled" that these seasoned experts opted to join them as the company continues to "help marketers and brands unlock new growth with new audiences."
Pet Releaf Hires Rod Millott As CFO
Pet Releaf, a CBD hemp health brand for pets, hired Rod Millott to helm its financial department.
Millott has over 25 years of finance experience, serving as CFO at Papa & Barkley and Repucom. He was also Deloitte & Touch's partner.
Stephen Smith, co-founder and president of Pet Releaf, said Thursday that they are "confident he will make an immediate impact on our business operations," as the company is "experiencing momentous growth."
Indus Holdings Replaces Robert Weakley On Board
Vertically-integrated cannabis company Indus Holdings Inc. (CSE:INDS) (OTCQX:INDXF) welcomed Bruce Gates to its board after Robert Weakley opted to depart.
Gates is a seasoned executive and strategic advisor who serves as Three Oaks Strategies LLC's founder and President.
"We are incredibly fortunate to have a leader and strategist of Bruce's caliber on our board as we work to continue to take Indus to new heights of success," chairman George Allen said Thursday.
In June, the Salinas, California-based company, promoted Jenny Montenegro to the role of COO.
© 2020 Benzinga.com. Benzinga does not provide investment advice. All rights reserved.
---