Vangt's 2020 Virtual Cannabis Career Fair: What To Know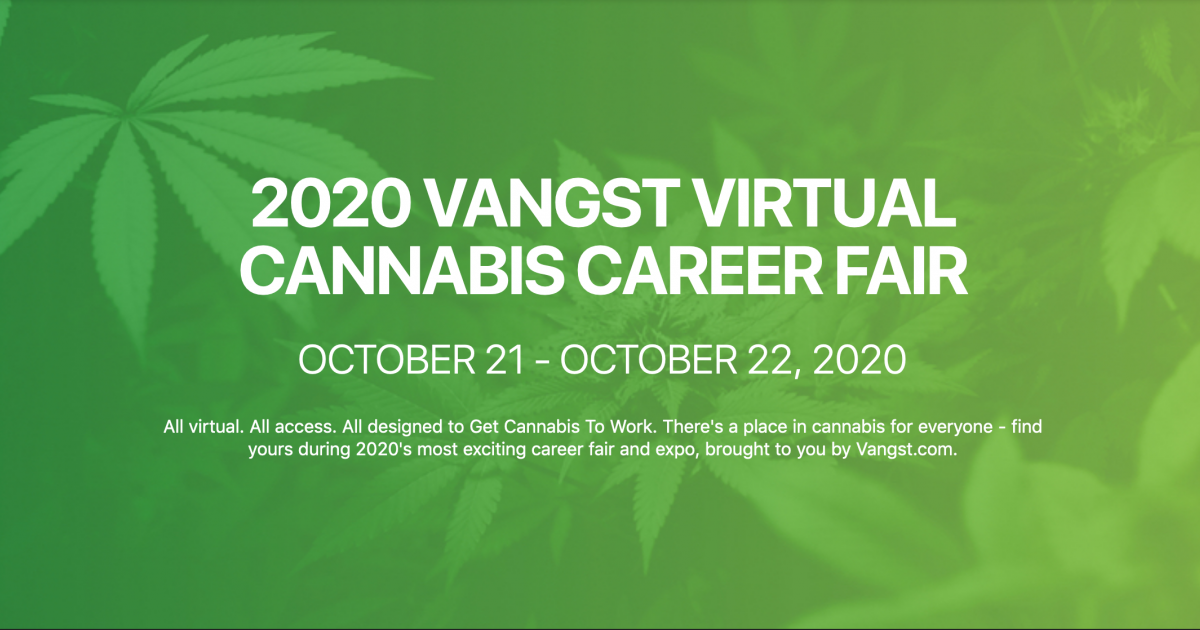 With the U.S. unemployment rate at its highest point since the Great Depression, millions of Americans are looking for jobs and reconsidering their career paths.
Seeking to attract new people to the cannabis industry, one of the few growing amid the COVID-19 pandemic, recruitment platform Vangst will be hosting its 2020 Virtual Career Fair on Oct. 21-22. The event will feature more than 50 cannabis industry leaders including top players like Cresco Labs, LeafLink, Flowhub, and Native Roots.
The first day's Main Stage track will feature educational content and panels from the leading voices in the cannabis field. The Vangst Stage track, which will feature programming on both days of the event, will offer free, live guidance and advice for job-seekers on a variety of cannabis recruitment-related topics, from resume and interview preparation, to cannabis industry speak, to career-specific Q&As.
Throughout the two-day event, talent will be able to interact with each company's virtual booth via in-booth conversations and chats in virtual networking hubs.
The event will also host a social equity networking space, designed to empower candidates to connect with unique social equity and employment programs offered by employers, advocacy groups, and volunteer organizations who are participating in the event.
"We have hosted multiple career fairs over the past few years and there is no better time for another than right now, with millions of Americans out of work and thousands of hiring programs paused," said Karson Humiston, founder and CEO of Vangst.
"As a recruitment agency, it's our responsibility to empower candidates and connect them with leading companies in the space. We organized this virtual career fair in the hopes that it will introduce job-seekers to the full range of available roles within cannabis. We want to provide exposure to every type of opportunity – from plant-touching to ancillary, cultivation to tech, and everything in between – and give them the tools they need to join this growing industry, no matter what their path is."
Find more information on the event following this link.
Courtesy image
© 2020 Benzinga.com. Benzinga does not provide investment advice. All rights reserved.
---