CaniBrands To Debut In Brazil Via CBD Med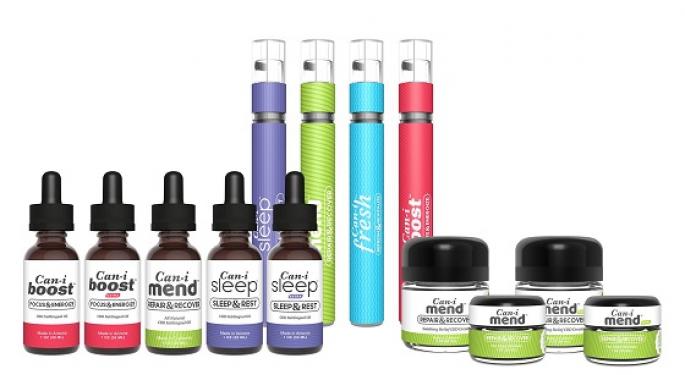 CBD company CaniBrands struck a deal to distribute its fitness and wellness products within Brazil.
The Walnut Creek, California-based company intends to provide Brazilian consumers with Cani-Boost, Cani-Mend, Cani-Fresh, and Cani-Sleep, CEO Chris Lord confirmed.
The partnership will grant CaniBrands access to more than 9,000 pharmacies as well as an in-country, prescription-based e-commerce model.
CaniBrands looks forward to "hitting store shelves in new geographies before the end of the year," continued Lord.
Guilherme Jabur, COO of CBD Med of Sao Paulo, Brazil, expressed their enthusiasm regarding bringing CaniBrands products in Brazil.
"We are thrilled to bring CaniBrands to Brazil," he said. "Now, more than ever, consumers are looking for natural CBD solutions to help the challenges many Brazilians face."
Cani-Fresh 1500 and 6000 mg broad-spectrum sublingual would be the first CaniBrands products available to Brazilian consumers, he added.
"We plan to expand to other CaniBrands products supporting our customers with great choices," Jabur said.
The deal comes on the heels of a growing number of personal imports of cannabis in Brazil.
The South American country is launching its market to medicinal CBD through prescription, explained business partner Felipe Hasson of Dinho Trade International of Miami, Florida.
Moreover, both import and distribution of CBD products are approved by ANVISA, added Hasson.
"This agreement will see Cani-Fresh imported by CBD Med…and there is an opportunity to scale to 40,000 units per month."
CBD Med' CFO Fernando Lacerda stated that CaniBrands "proved to be the perfect fit," when it comes to their entry into the CBD market in Brazil.
View Comments and Join the Discussion!
Posted-In: cannabis industry cannabis salesCannabis News