Khiron Launches Solar Panel Plant In Colombian Cannabis Facility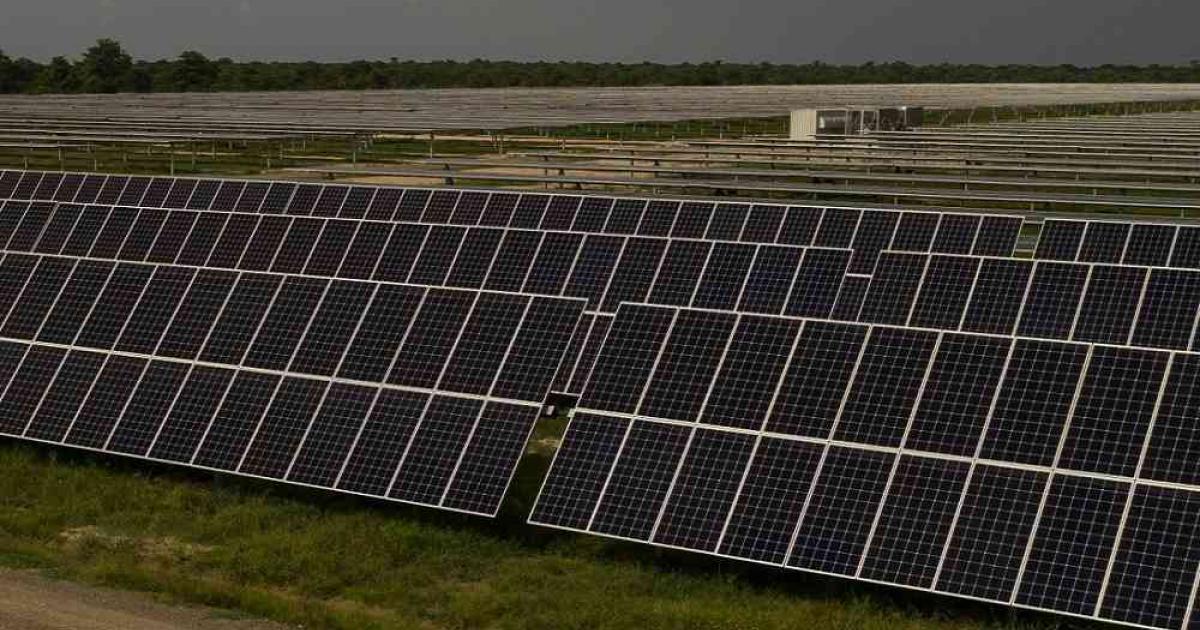 Khiron Life Sciences (OTC:KHRNF) has installed the first solar panel plant in Tolima, Colombia for a cannabis production complex.
The company teamed up with ReFeel, a renewable energy company, on the initiative.
The park counts 2,600 solar panels, delivering an annual production of 700 kilowatt-hours.
CO2 emission is expected to reduce by about 570 tons per year.
"This solar park will allow us to save energy costs and self-generate 40% of our energy need while reducing CO2 emissions by 570 tons per year," said Khiron Life Sciences CEO and Co-Founder Alvaro Torres. "This project is closely aligned with our higher purpose of positively impacting people's quality of life."
Flavia Santoro, President of Procolombia, explained that the project not only allows diversifying energy generation, but it also reduces dependence on water.
"Additionally, it opens the new frontier to promote national development," he said. "We are committed to this from the Government and ProColombia to promote the arrival of new investments in the sector. "
The Italian company ReFeel will be in charge of the maintenance and operation of the infrastructure.
RELATED: UK's Sapphire Medical Funds First Cannabis Treatment, While Khiron Backs Colombia Clinic
Photo from press release
© 2020 Benzinga.com. Benzinga does not provide investment advice. All rights reserved.
---