Portland Civic Life Leader To Revamp Cannabis Social Equity, Says Change Is 'Long Overdue'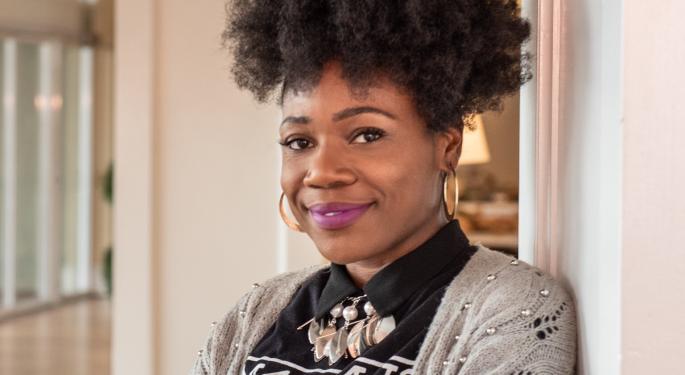 Brooklyn native Dasheeda Dawson was recently put in charge the Cannabis Program of Portland, Oregon's Office of Community and Civic Life.
"I am working within the government to activate things that are long overdue," Dawson told Benzinga.
The goal is to build upon a program that has provided over $6 million in tax revenue off a 3% adult-use sales tax on cannabis.
These funds have since gone towards programs aimed at improving city infrastructure and providing assistance to business owners most affected by the drug war.
Leading Portland's Civic Life
The administering of social equity grants aligns with the findings published in the city's 2019 Annual Cannabis Policy Report.
"I think they have a vision, and it makes sense that I'm aligned," said Dawson concerning Portland's goal for cannabis social equity. "What I'll be focused on is more the execution piece of it."
The execution of such work is crucial to the development of Portland's market, Dawson explained.
"These are business units, and our effectiveness in building and growing a thriving Portland cannabis community starts with this office," he said.
In addition to enacting one of the first social equity programs in the country, Dawson believes the city's recent efforts in light of social justice protests demonstrates its commitment to anti-racist agendas.
Believing that commitment was in motion before the recent activity, Dawson considers now a critical time for Portland and the nation.
"I think Portland is leading the way..on some of the actionable items that are happening, and that's exciting," she added.
What's Needed Next For Inclusive Leadership In Cannabis
For now, Dawson is based in Phoenix due to the COVID-19 pandemic. She plans to move to Oregon as soon as possible.
In addition to executing Portland's initiatives, Dawson plans to continue serving as an educator to municipalities seeking her insights.
"I wear many hats in this industry," Dawson said.
Such roles include appearing at various virtual summits and serving on the statewide Oregon Cannabis Commission.
Going forward, Dawson hopes to see more Black, Indigenous and minority individuals hold leadership roles like her own.
Dawson's previous experience includes serving as Chief Strategy Officer for the advocacy group Minorities for Medical Marijuana and serving on the board of Doctors for Cannabis Regulation.
Now charged with fulfilling Civic Life's social equity goals, the program supervisor believes her experience as a leader and activist can create foundational change from within the system.
"[The government] is part of the problem, but I think it's a necessity to be within it to be able to resolve it," Dawson said. "There's no way we're going to get this done on one side."
Related links:
A Snapshot Of America's Medical Marijuana Markets: Oregon
65 Outstanding Black And Hispanic Men Leading In Cannabis
Courtesy photo
View Comments and Join the Discussion!
Posted-In: cannabis industry cannabis salesCannabis Government Regulations Exclusives Markets Interview Best of Benzinga