Benzinga Cannabis Capital Conference Presents: Body and Mind's Michael Mills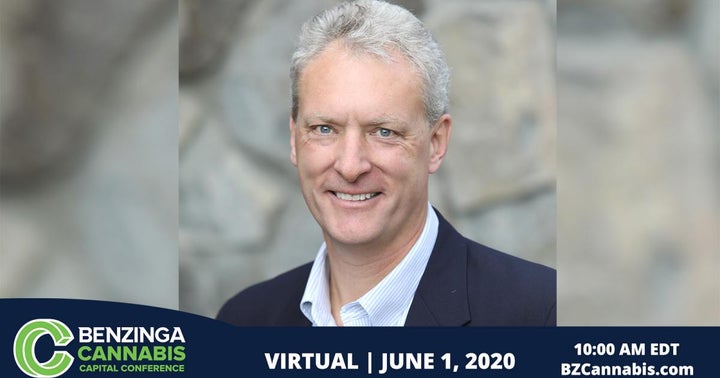 Michael Mills, CEO and Director of Body and Mind (CSE:BAMM) (OTC:BMMJ) is set to speak at the Virtual Benzinga Cannabis Capital Conference on June 1.
Mills is an experienced leader with a career spanning across 30 years in diverse executive charges in media and technology companies. As an early investor in the cannabis industry, Mills became vice-president of Body and Mind in 2018, to be named CEO and Director in April 2020, after a few months as President and Interim CEO.
Throughout his career, Mills became skilled in Capital Markets, Marketing, Strategy, Strategic Thinking, and Enterprise Resource Planning (ERP).
"Michael and the team he leads at Body and Mind have diligently executed on the strategy of debt-free, strategic expansion of the company," stated David Wenger, a director at BaM, when Mills became CEO last April.
Body and Mind's Multi-State Footprint
Body and Mind is a multi-state, vertically-integrated cannabis operator.
The company was born out of Nevada in 2015 but rapidly expanded to cover Arkansas, California and Ohio.
Body and Mind operates as a holding company that focuses on building and operating premium health & wellness lifestyle brands.
In Nevada, Body and Mind owns and operates a licensed cultivation and production facility that's been operational for over four years. The company produces dried flower, edibles, extracts, oils and cartridges.
In Ohio, BaM owns retail and production licenses, as well as a dispensary that opened in February 2019.
In Arkansas, the company owns a dispensary and has cultivation operations under development.
Lastly, in California the company owns the majority in two dispensaries which it operates and has signed a contract to start producing its own branded products.
For more information on the Benzinga Cannabis Capital Conference, click here.
© 2021 Benzinga.com. Benzinga does not provide investment advice. All rights reserved.
---