India Globalization Capital Secures US Patent For Cannabis-Based Composition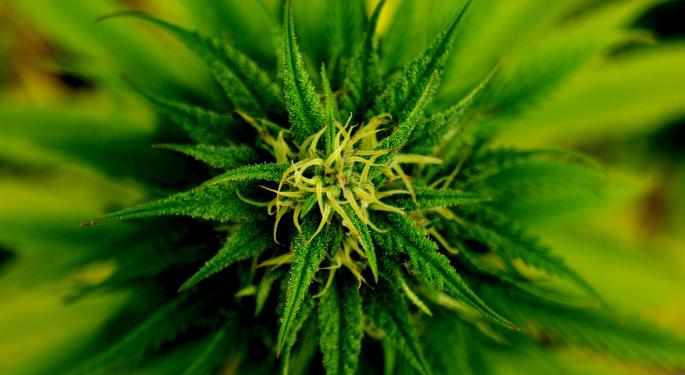 India Globalization Capital, Inc (OTC: IGCC) was awarded a U.S. patent Tuesday on a cannabis-based composition for treating pain. The treatment includes cannabidiol, tetrahydrocannabiol and cobalamin. The substance can be used with a topical carrier such as shea butter and is 63 percent THC, 27 percent CBD and 10 percent cobalamin, also known as vitamin B-12.
The patent was authored by Dr. Ramachandra Mukundra and Ranga Chelva Kirshna.
No Specifics Announced
India Globalization Capital has made no announcement so far on its website about the patent. The patent application was filed in 2015, according to the government document.
India Globalization Capital said on its website that it applied for a patent to treat pain "based on a novel therapy using cannabinoid extracts."
The therapy uses a cream that can be applied with a variety of delivery technologies and can be indicated for both humans as well as dogs and cats, according to the company. India Globalization Capital plans to apply for FDA trials.
IGC's Alzheimer's Formulation
In April, India Globalization Capital said it had filed to obtain a patent for Hyalolex, a drug it said can address some symptoms of Alzheimer's disease. The combination includes THC, tumeric, and melatonin, and it can help with the buildup of plaques and tangles, anxiety, aggression and sleep disorders in Alzheimer's patients, the company said.
As a first step, the company plans to start sales of Hyalolex in Puerto Rico and expects to have the product in 10 U.S. states by the end of the year.
Related Links:
Pot Stocks, ETFs, Top News And Data From The Cannabis Industry This Week
Posted-In: Hyalolex medical marijuana pot Recreational Marijuana weedCannabis Markets Best of Benzinga
View Comments and Join the Discussion!