NYSE Suspends Trading In India Globalization Capital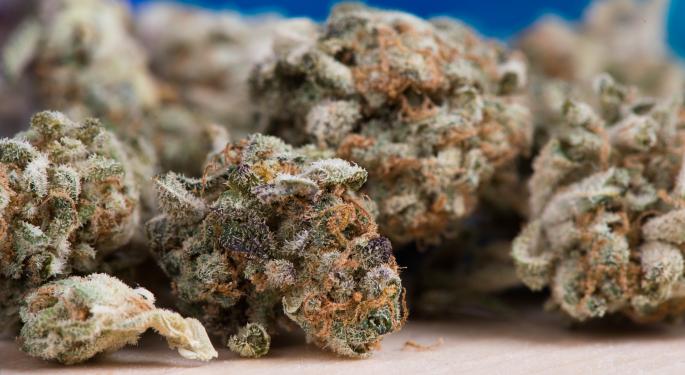 India Globalization Capital, Inc. (NYSE: IGC), which has become a popular cannabis play in recent months, was halted Monday after the NYSE announced it will be delisting the stock.
What Happened
The NYSE said it will be delisting India Globalization Capital after finding it violated the Section 1003(c)(i) of the NYSE American Company Guide. The Company Guide states that if "the issuer has substantially discontinued the business that it conducted at the time it was listed or admitted to trading, and has become engaged in ventures or promotions which have not developed to a commercial stage or the success of which is problematical, it shall not be considered an operating company for the purposes of continued trading and listing on the Exchange."
Why It's Important
India Globalization Capital has changed its business strategy dramatically on several occasions. The company's IPO prospectus described its business model of targeting acquisitions in the India market, and its website indicates the company has has spent years leasing heavy construction equipment and managing real estate in Malaysia. Starting in 2013, however, the company reported is has been researching the use of cannabis in treatment of conditions such as Alzheimer's, Parkinson's and anxiety and sleep disorders.
India Globalization Capital stock skyrocketed roughly 500 percent over the past three months after the company said in September it's pivoted to researching and developing cannabis-infused beverages.
What's Next
India Globalization Capital investors who were blindsided by the trading halt and delisting notice will have to watch and wait to see if the company appeals its delisting. If it chooses not to appeal or loses its appeal, investors may have to wait until the stock resumes trading on the OTC market under a different ticker.
Shares of the micro-cap stock were halted at $2.49 a piece.
New Age Beverages Corp (NASDAQ: NBEV) appeared to be moving lower in sympathy, down 5 percent Monday afternoon.
Related Links:
Short Sellers Are Making Huge Profits In Cannabis Stocks
View Comments and Join the Discussion!
Posted-In: Cannabis News Legal Markets Best of Benzinga