Entering The Cannabis Market? 6 Ways To Ensure Your Product Is FDA Compliant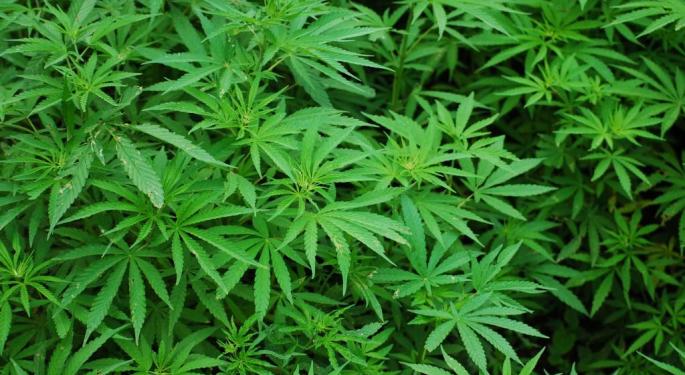 The race to develop the perfect cannabis-infused product is gaining speed as more and more states legalize consumption of the plant. According to a report from MJ Biz Daily, adult-use cannabis sales are projected to hit $4-5 billion by the end of 2018, compared to $2.7 billion in 2017.
However, with market maturation comes rules, laws and regulations. The days of whipping up a batch of THC-infused brownies at home and selling them at a local dispensary are gone. Cannabis has gone mainstream and the need for stricter labeling and testing is increasingly important as the number of consumers grow.
This past July, California put in place some of the most stringent labeling, packaging and testing standards for cannabis products sold through dispensaries. This move resulted in hundreds of millions in lost profits as retailers were forced to destroy existing product that didn't meet the new threshold. For the select few brands that had stringent manufacturing processes in place from the start, this sudden change in policy was a non-issue. They didn't suffer the headache and expense of having to scrap existing product, revise manufacturing processes and, in many cases, completely reformulate recipes.
In an industry evolving as quickly as cannabis, with regulations changing monthly, planning ahead and safeguarding against quality and safety issues is a must for anyone looking to build a lasting brand that consumers trust.
So how does one go about determining what the gold standard looks like when the market is not yet governed by one, central authority? The best bet is to look at the U.S. government organization charged with regulating the non-cannabis equivalent of the product in development and to follow its associated guidelines. For anything food related, that is the Food and Drug Administration (FDA).
When we develop products at Cannabistry Labs, we ask ourselves whether, hypothetically, the FDA would approve our formulation, process and packaging IF cannabis was legal and under the federal government's jurisdiction. By doing so, we ensure that we are responsibly accounting for all of the requirements, at the highest standard, to make a consistent, safe food product.
Below are six tips for ensuring that your cannabis creation will pass the FDA-compliant litmus test, and stand the test of time:
Ensure all ingredients are on the FDA's approved food additive list in amounts that fall below the organization's prescribed upper limits. The safest route is to use only Generally Recognized As Safe (GRAS) and Flavor and Extract Manufacturers Association (FEMA) GRAS ingredients. This way, you know that every additive in your edible is safe for human consumption.
Familiarize yourself with the Current Good Manufacturing Practices (CGMP) and confirm they are implemented at your manufacturing location. CGMPs cover the required methods, equipment, facilities and controls for producing processed food. The use of high-grade machinery, quality raw materials, deliberate and precise operating procedures, and reliable testing are all mandated by these FDA-approved practices.
Verify labeling is accurate and thorough. In addition to confirming that THC and CBD levels are compliant with each state's laws, it is important to have precise nutrition panels, ingredient lists, and allergen statements (if applicable) to be in accordance with FDA guidelines. Ingredients should be listed in descending order of predominance, immediately followed by any allergen listing without intervening material.
Back up your claims. Claims regarding anticipated effects of the product should be substantiated with consumer research, testing, and scientific evidence. Additionally, structure / function claims should be avoided due to lack of supporting scientific research and implementation by the FDA.
Pay attention to your packaging. The overall aesthetic should be mature in nature and refrain from imagery that could be appealing to minors. Packaging, especially for edible products, should also be both Child-Resistant and Tamper-Evident, and a Child-Resistance Certification should always be kept on file.
Conduct rigorous quality, stability and shelf-life testing in the final packaging. This ensures that your product will reach your end consumer safe and unadulterated by outside conditions.
While there is a lot of uncertainty in the space as the U.S. continues to evolve its outlook on cannabis, and revise regulations accordingly, one thing seems apparent: this quickly-growing industry has the potential to generate billions of dollars in capital.
This means virtually limitless opportunity for brands to innovate and create unique consumer experiences; it also means that many will attempt to cash in on the market, but only a few will survive. By adhering to highest quality standards, you will not only provide consumers with the safest, most consistent experience, but you will also position your cannabis brand for long-term success and massive growth potential.
This article was authored by Cannabistry Labs' Shehzad Hoosein, Executive Vice President of Research and Development; Addae Jones, Director of Quality Assurance and Regulatory Affairs; Alex Bliss, Regulatory Specialist and Christina Barajas, Regulatory Specialist
Related Links:
Aphria: The Latest Cannabis Company Set To Begin Trading On The NYSE
Danny Moses Chats About Joining A Cannabis Investment Firm
The preceding article is from one of our external contributors. It does not represent the opinion of Benzinga and has not been edited.
View Comments and Join the Discussion!
Posted-In: contributor contributorsCannabis Markets Best of Benzinga