Danny Moses Chats About Joining A Cannabis Investment Firm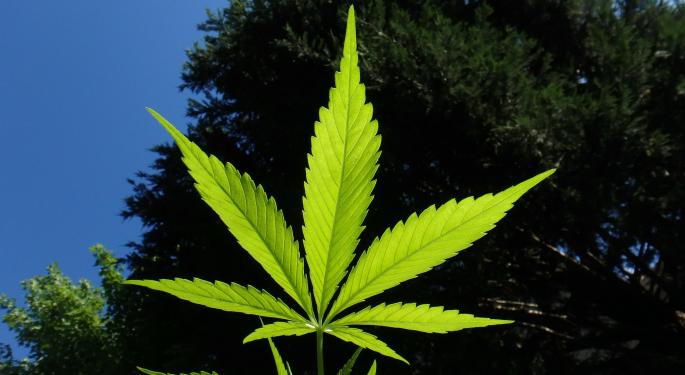 Merida Capital Partners announced Danny Moses, a private investor and entrepreneur best known for his role as a trader navigating the global financial crisis as chronicled in Adam McKay's Oscar-winning movie "The Big Short," has been named the third independent member of Merida's six-person investment committee.
Merida is a private equity firm targeting fundamental growth drivers that accelerate the rapid development of the cannabis industry. The firm focuses on cultivation technologies, products and services associated with the evolution of cannabis as an agricultural product, a natural plant-based medicine, a constituent in pharmaceutical formulations and a recreational consumer product.
Moses was the head trader under Steve Eisman at FrontPoint Partner when the housing market crashed a decade ago.
'Fragmentation Gap'
Merida also announced the promotion of Daisy Mellet from Chief Administrative Officer to Partner, along with three additional hires. The new staff members will help the firm focus on high-conviction investments in leading companies that have crossed the "fragmentation gap."
"I was fortunate enough to have met [Managing Partner] Mitch [Baruchowitz] and his team at Merida a few years ago," Moses told Benzinga. "After looking at various investment opportunities in the cannabis sector, I felt Merida had the best team and strategy to navigate this emerging opportunity and became an early investor in their initial fund.
"As the newest addition to their Investment Committee, I hope to be able to add value where appropriate and help enhance what is already a stringent and thoughtful investment process."
Adds Additional Independence
"Danny's role on our investment committee will add additional independence and top flight investment talent to our ecosystem-driven thesis and shows crossover appeal of a traditional investment approach to the fast evolving cannabis industry," Merida Managing Partner Mitch Baruchowitz said. "Our firm is a meritocracy that rewards excellence and portfolio companies and investors alike can attest to Daisy's incredible professionalism and stewardship, and her elevation is a direct result of her hard work."
Related Links:
David Crosby Launches Exploratory Weed Brand, Predicts CBD Will Become 'A Hugely Successful Painkiller'
How Perpetually Sober KISS Co-Founder Gene Simmons Entered The Cannabis Business
View Comments and Join the Discussion!
Posted-In: Adam McKay Daisy Mellet Danny Moses Merida Capital Partners Mitch BaruchowitzCannabis Markets Interview Best of Benzinga