Pass That Over Here: Tech Comply Wants To Handle All The Regulatory Aspects Of Your Cannabusiness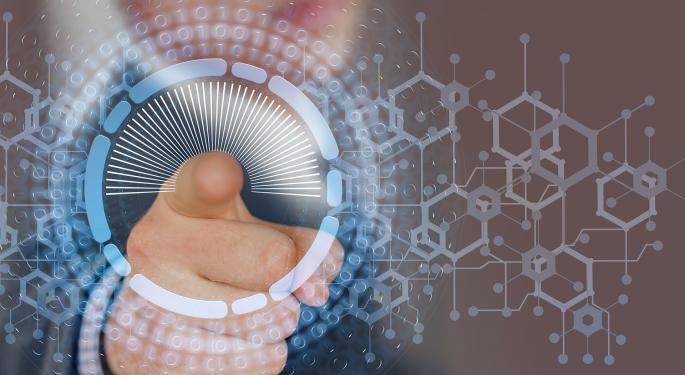 Cannabis investors can't afford to miss the Benzinga Cannabis Capital Conference, a premier gathering of investors and entrepreneurs painting an honest picture of the opportunities and challenges in cannabis investing. Space is limited—get your tickets before they sell out.
Ahead of the conference, we're interviewing the speakers who will deliver key insights on the cannabis space at the BZ Cannabis Capital Conference. This installment features the Tech Comply.
What is the elevator pitch for your company?
Tech Comply sells a sense of security. We endeavour to protect all the digital assets of your cannabusiness and support keeping you in compliance with local, provincial, and federal laws and regulations. We will help keep your social media profiles from inadvertently marketing cannabis to minors or your marketing from making prohibited claims about your products and their effects. We will help your website conform to all laws and regulations that govern the cannabis industry, as well as technical and content guidelines that help your website perform well in search engine results. With a team made up of certified auditors, lawyers, paralegals, webmasters, and marketers, Tech Comply's product is a wealth of applied knowledge, providing you with a sense of security.
How is your firm capitalizing on the opportunities in cannabis?
An unmet client need is a valuable opportunity for business, and with the intensive regulatory changes coming with legalization, we found that unmet need in the cannabis industry to be regulatory compliance for digital assets. Websites, eCommerce, shopping carts / payment gateways, website copy, and ad platforms will require major overhauls to meet the new standards of compliance.
Our team has 20+ years of experience in Websites, Digital Marketing, and Business Consulting to draw from. We believe we can make a truly powerful impact - opening markets for cannabis entrepreneurs, creating stable investments for financiers, and helping Licensed Producers create long term, stable relationships with dispensaries, thus carrying value to their shareholders.
What is the biggest challenge your company faces?
This isn't a one-size-fits-all industry and each province and territory will have its own set of regulations. There are hundreds of unique business models and strategies that are reliant on the internet in the Greater Toronto Area alone. Keeping costs of compliance auditing clients' digital presences low in the face of extraordinary regulatory change. It's not like we can create and update cookie-cutter audit guidelines, which means each set of audit documents will be particularly unique to each client. This makes creating a standard pricing model difficult, since we will have to work with each customer to create a custom plan and estimate.
What is your growth strategy? How do you plan to expand within your current vertical, and do you plan to expand to other products and markets?
We plan to quickly prove our value to the industry, and grow at a slow and steady pace. The uniqueness of the audit document that is developed in our initial client audit creates a strong and long term relationship, and these relationships are the cornerstone of our growth strategy. There is a lot of work to be done in this sector, and we plan to proceed thoughtfully and deliberately in order to create the strongest set of digital asset compliance oriented best practices for the industry. The future looks green!
At this time we are only providing service to Canadian clients and do not anticipate expanding to serve the USA until the federal cannabis prohibitions are altered or removed.
Any other thoughts?
We're excited to be joining in at Benzinga's Cannabis Capital Conference in Toronto on Aug 16th & 17th. Anyone interested in learning more about our services can sign up for Tech Comply's networking table, or feel free to chat with one of our staff.
Posted-In: Benzinga Cannabis Capital Conference Tech ComplyCannabis Fintech Markets Interview
View Comments and Join the Discussion!