Cramer: Don't Forget To Hold Some Bonds In Your Portfolio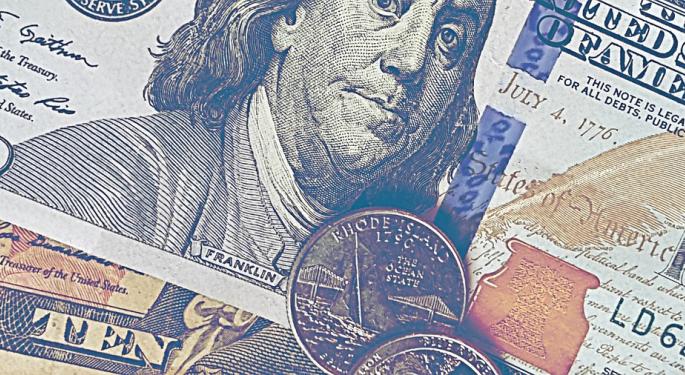 Many equity investors aren't big fans of holding bonds in their portfolio since some high-growth dividend stocks offer an equally attractive dividend yield with the added potential for upside in the stock. But they may be making a mistake in doing so, CNBC's Jim Cramer argued during his "Mad Money" show on Friday.
Stocks are an investment for capital appreciation -- a tool used for "turning your money into more money," Cramer argued. On the other hand, bonds are a tool for capital preservation -- a means to protect money in exchange for a steady albeit small return.
By his own admission, Cramer hasn't recommended owning bonds in nearly a decade because of low interest rates. However, as investors get older bonds play an "essential role" in investing. As investors get closer to the age of retirement bonds offer a safer investment profile as it protect cash that people "can't afford to lose."
On the other hand, younger investors investing in bonds are stuck in a "fool's game," Cramer said. Investors in their 20s shouldn't hold any exposure to bonds, investors in their 30s shouldn't hold more than 10 percent or 20 percent for conservative investors.
"Depending on how old you are, there is a huge difference in how you should approach the very idea of putting your money in bonds," Cramer said.
Bottom line, investors under 35 who think the path towards wealth generation is strictly through bonds is fooling themselves. Nevertheless, regardless of age stocks are an essential tool to "to create more wealth in case you live longer than you expect."
Related Links:
Keeping Perspective: Despite Heavy Losses, Markets Remain Near Highs At Mid-Year
View Comments and Join the Discussion!
Posted-In: bonds Interest Rates Mad Money stocksBonds Markets Media Trading Ideas Best of Benzinga