Bill Gross Takes a More Bearish Tone on the Economy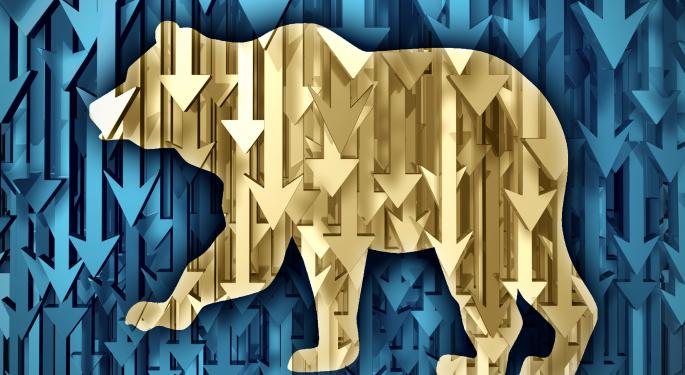 If you're unfamiliar with the name, Bill Gross is the co-founder of PIMCO, one of the largest fixed income managers in the world with more than $2 trillion in assets under management. Gross is known as "The Bond King" and is worth about $2 billion.
But Gross lives in the bond world - about the least sexy (and least understood) of investment products. His academic musings on the market don't grab the attention of investors the same way a tweet from Icahn does but this tweet caught the attention of market students:
A new Investment Outlook by Bill Gross, "Seventh Inning Stretch" is now available on: http://t.co/trj0Epw4lh

— PIMCO (@PIMCO) September 5, 2013
If you're a student of the markets—and you should be if you're an investor, you have to read this -- but if you don't have time, here's a brief summary.

First, apparently there is some controversy over whether that popular baseball game snack, Cracker Jack(s) should have an "s" on the end or not. Second, baseball is the most boring sport on the planet, according to Gross. Coming from a person who has made billions living in the land of the boring, that's saying something.

Related: Bill Gross's July Newsletter Released Earlier This Morning Reveals No New Opinions, Gross Still Believes Fed Forecasts Are Too Optimistic And Tapering Is Far On the Horizon

But now to the important part—Gross is clearly taking a defensive, more bearish stance on the markets. He believes that, "debt-laden economies with near-zero-bound interest rates became victims of their own excess, a condition that was more difficult to stabilize cyclically because Big Government and Big Bank had reached limits, and private market investors with huge portfolios of their own began to leave the ballpark early."

To put it in non-academic bond speak, Gross is saying that the stimulus that governments around the world have pumped into their economies is just about at its limit. Because the stock market has doubled since the Fed has taken artificial measures to cause the rally, what happens when the stimulus is withdrawn and investors take their profits and run, could be severely bearish.

Because of that, Gross believes "front-end" (as in front end of the yield curve) investments in treasuries or other fixed assets may be the best bet since the government has shifted to a forward guidance model. In other words, if the Fed is going to tell us what's happening years down the road, short term rates become investments that are easier to game.

Confused? Remember that stocks come with a lot of risk at these levels and although short term treasuries like TIPS aren't going to make you much of any money right now, they provide safety and a little more return than cash.

And if you want some detailed musings on ballpark food along with some well-crafted economic advice, read the article here.
Posted-In: Bill Gross bonds Carl Icahn PIMCO The FedBonds Markets Best of Benzinga
View Comments and Join the Discussion!