Why Higher Yields Don't Mean Stocks Are Dead…Yet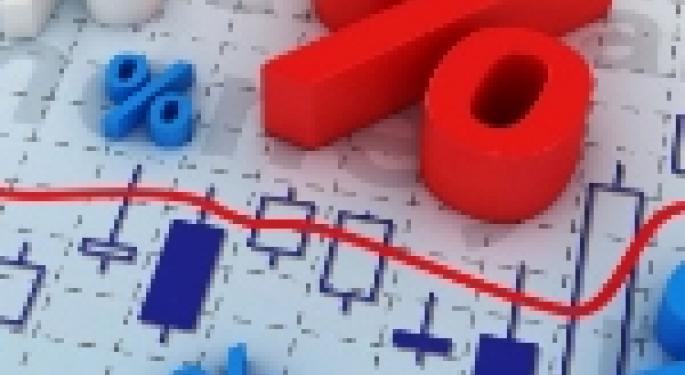 By George Leong
If you do not believe traders are hooked on the easy money provided by the Federal Reserve, then consider what happened last Thursday. The yield on the 10-year Treasury edged higher by only 11 basis points to an intraday high of 2.82%, but it was clearly enough to rock the stock market. Now, can you imagine what would happen if yields climbed above three percent?
This market continues to be a battleground between cheap money and bond yields. Yet my feeling is that if yields move to above three percent or even four percent, so what? Yes, the stock market would likely wreak havoc because that would mean the Fed's bond buying would be reduced; but like a cocaine addict, it will take time for the stock market to reduce its dependency on cheap money.
The ironic thing is that the stock market is getting antsy because the economic recovery is occurring, but is this not what we want to see in an economic rebound? The stock market seems like it would still prefer the cheap money over rising yields and higher interest rates.
Also Read: NYSE Holidays 2013
My feeling is that once the stock market senses the bond buying will be cut and yields will rise, investors will then realize that a strong economy, in spite of higher interest rates, means a healthy America. Isn't this what it is all about?
So while the current stock market is nervous and showing some minor adjustment, I view additional weakness on the charts (and I hope there is more to come) as a potential buying opportunity.
As I discussed in my previous commentary, I hope corporate America can also show stronger growth, specifically on the revenues end. Of course, this will happen if America gets stronger. In this situation, small companies will generally outperform as has been the case this year.
There may be some froth now, so I hope additional selling will bring stocks down to more reasonable levels.
So don't worry about the volatility and moves to the downside; I still feel the stock market can inevitably drive higher, regardless of the Fed's current quantitative easing policy and eventual higher interest rates.
The key now is patience. Continue to look for market chaos and severe stock market selling to accumulate positions, as I believe there's still some money to be made.
This article Why Higher Yields Don't Mean Stocks Are Dead…Yet was originally published at Investment Contrarians
The preceding article is from one of our external contributors. It does not represent the opinion of Benzinga and has not been edited.
Posted-In: Bonds Markets Trading Ideas
View Comments and Join the Discussion!