Vanguard tops $280 Billion in Global ETF Assets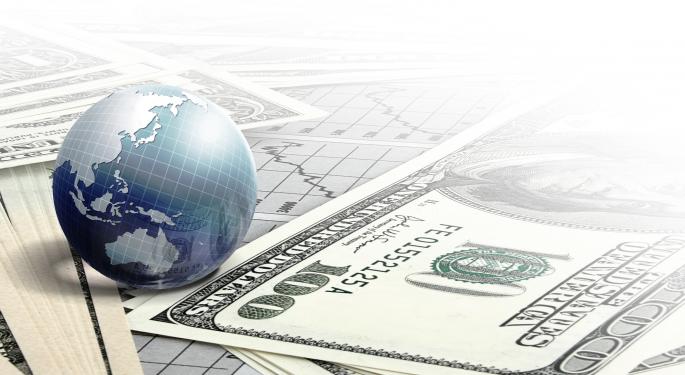 Vanguard, the Pennsylvania-based ETF and mutual fund issuer known for the low costs of its funds, announced Monday it had $281 billion in global ETF assets under management. The firm offers ETFs in the U.S., Canada, Australia, Europe and added Hong Kong listings in May.
"Investors worldwide have become more focused on broad diversification, low investment costs and transparency—the key characteristics of Vanguard index funds and ETFs. It is gratifying to see investors embracing the Vanguard way of investing as we seek to best position them for long-term financial success," said Jim Norris, managing director for Vanguard International, in a statement.
In the U.S., Vanguard is the third-largest ETF sponsor by assets behind BlackRock's (NYSE: BLK) iShares and State Street's (NYSE: STT) State Street Global Advisors. New additions to the Vanguard lineup in the U.S. this year include the Vanguard Total International Bond ETF (NASDAQ: BNDX), the Vanguard Emerging Markets Government Bond ETF (NASDAQ: VWOB) and the Vanguard Short-Term Inflation-Protected Securities ETF (NASDAQ: VTIP).
Related: More ETF Fee Cuts Coming From Vanguard.
"In addition, Vanguard reported lower expense ratios on 56 ETFs over the past year, including reductions for some of its largest and most popular ETFs: the $55 billion Vanguard Emerging Markets ETF (NYSE: VWO) (from 0.20% to 0.18%) and the $31 billion Vanguard Total Stock Market ETF (NYSE: VTI) (0.06% to 0.05%)," according to the statement.
Vanguard and State Street are the dominant issuers of sector ETFs and the former is the low-cost leader there as well after lowering fees on most of its sector lineup to 0.14 percent at the end of 2012.
Vanguard has nearly $1 billion in ETF assets in both Australia and Canada, according to the statement. Other popular Vanguard offerings listed in the U.S. include the Vanguard Dividend Appreciation ETF (NYSE: VIG), the Vanguard High Dividend Yield Index ETF (NYSE: VYM) and the Vanguard Total Bond Market ETF (NYSE: BOND).
For more on ETFs, click here.
View Comments and Join the Discussion!
Posted-In: News Sector ETFs Bonds Broad U.S. Equity ETFs Specialty ETFs New ETFs Emerging Market ETFs Intraday Update Best of Benzinga