Market Wrap for Thursday, July 25: Facebook Leads Nasdaq Higher; SAC Capital Indicted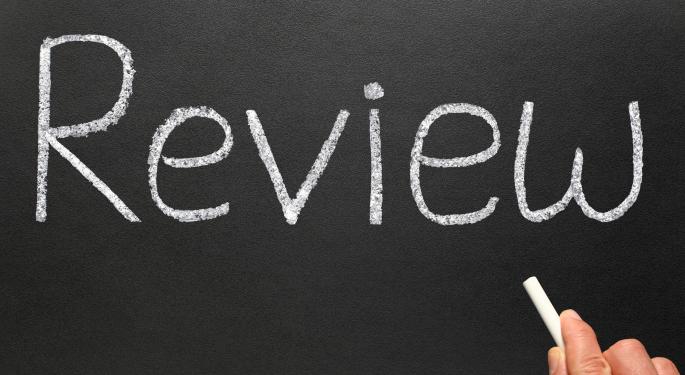 The U.S. stock market continued to show strength on Thursday, although most of the session gains were concentrated on the Nasdaq.
All three of the major averages closed higher as investors continue to focus on corporate earnings reports, which have by and large been good. One of the major stories of the day was a 30 percent surge in Facebook shares in the wake of stellar fiscal second-quarter financial results from the company.
In other news, a federal grand jury returned an indictment against top hedge fund SAC Capital Advisors. The trading powerhouse founded by billionaire Steven Cohen was charged with one count of wire fraud and four counts of securities fraud going back over 11 years. It was the largest indictment of a financial firm since Arthur Andersen was charged in 2002.
Related: SAC Capital Indicted by New York Federal Court for Wire Fraud and Securities Fraud
Major Averages
The Dow Jones Industrial Average climbed 13 points, or 0.09 percent, to close at 15,556.
The S&P 500 rose a little better than 4 points, or 0.26 percent, to 1,690.
The Nasdaq jumped 26 points, or 0.71 percent, to 3,605.
Jobless Claims
Initial jobless claims for the week ending July 20 rose to 343,000 compared to 336,000 for the week ending July 13. This was above consensus estimates calling for a rise in jobless claims to 340,000.
Continuing claims fell from 3.116 million for the week ending July 6 to 2.997 million for the week ending July 13. This compared to consensus estimates calling for a decline to 2.993 million.
Durable Goods
Durable goods orders rose to 4.2 percent in June after increasing 5.2 percent in May. The consensus only expected orders to to rise 1.8 percent for the month.
Excluding transportation, durable goods orders were flat in June compared to a 1 percent increase in May. The consensus expected durable goods orders to rise 0.3 percent for the month.
Commodities
Crude oil futures were modestly higher on the day. NYMEX crude contracts, the U.S. benchmark, were last up 0.16 percent to $105.56. Brent crude futures added 0.53 percent to $107.76. Natural gas was last trading down 1.30 percent on Thursday afternoon to $3.65.
Precious metals rose on the trading session. COMEX gold futures were up 0.67 percent to $1,329.00 near the close of equities. Silver futures had added 0.77 percent and were last trading at $20.18. Copper gained 0.11 percent to $3.1825 on the day.
The grains complex was largely lower on the day. Corn futures lost 0.31 percent while wheat shed 0.61 percent. Movers in soft commodities included coffee and ethanol. Coffee contracts added around 3 percent while ethanol fell more than 4 percent.
Related: Facebook Not the Only Reason to Buy Internet ETFs
Bonds
Long-term Treasury prices were near unchanged on Thursday. Heading into the close, the iShares Barclays 20+ Year Treasury Bond ETF (NYSE: TLT) was down 0.07 percent to $107.44.
Yields were as follows on Thursday afternoon. The 2-Year Note was yielding 0.33 percent while the 5-Year Note yield was 1.38 percent. The 10-Year Note and 30-Year Bond were yielding 2.60 percent and 3.65 percent, respectively.
Currencies
The U.S. Dollar fell after rising on Wednesday. At last check, the PowerShares DB US Dollar Index Bullish ETF (NYSE: UUP), which tracks the performance of the greenback versus a basket of foreign currencies, was down 0.67 percent to $22.12.
The closely watched EUR/USD pair was up 0.36 percent to $1.3243. Other movers included the USD/JPY and the AUD/USD, which were both active on Wednesday as well. The Yen gained 0.61 percent against the greenback while the Aussie Dollar added 0.64 percent.
Volatility and Volume
The VIX gave back some of its recent gains on Thursday. At last check, the widely watched barometer of volatility expectations was down 1.52 percent.
Volume was light on the session once again. Around 83 million SPDR S&P 500 ETF (NYSE: SPY) shares traded hands compared to a 3-month daily average of 136 million.
Related: IMG Tells Draghi to Cut Rates
Stock Movers
Facebook soared around 30 percent on Thursday after the company delivered Q2 financial results that were well ahead of Wall Street expectations.
ONEOK (NYSE: OKE) surged around 26 percent after the company unveiled plans to spin-off its natural gas distribution business.
Medidata Solutions (NASDAQ: MDSO) jumped more than 21 percent after the company's Q2 results came in above consensus estimates.
TriQuint Semiconductor (NASDAQ: TQNT) soared more than 17 percent and was trading near a 2-year high after an excellent Q3 earnings report.
A solid earnings report from TripAdvisor (NASDAQ: TRIP) sent that stock up near a new 52-week high. The shares gained more than 16 percent during Thursday's trading session.
Niwot, Colorado-based footwear retailer Crocs (NASDAQ: CROX) saw its shares plummet 20 percent after a disappointing second-quarter report.
Disappointing Q2 results at Silicon Laboratories (NASDAQ: SLAB) sent shares of the chip-maker down almost 12 percent.
Investors dumped shares of homebuilder Pulte Group (NYSE: PHM) after the company's Q2 earnings failed to meet expectations. The stock closed down more than 10 percent.
Angie's List (NASDAQ: ANGI) was hit in the wake of its fiscal Q2 results. The stock closed down more than 10 percent.
Homebuilder D.R. Horton (NYSE: DHI) fell almost 9 percent despite beating Wall Street consensus earnings estimates for the company's fiscal third-quarter.
View Comments and Join the Discussion!
Posted-In: Earnings News Bonds Broad U.S. Equity ETFs Guidance Futures Hedge Funds Commodities Best of Benzinga