Inside The M&A Playbook with Blair Effron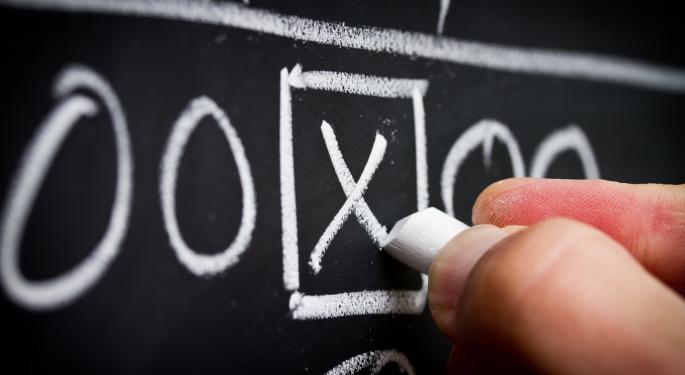 Blair Effron, Centerview Partners co-founder and Ralph Schlosstein, Evercore Partners (NYSE: EVR) chief executive officer and BlackRock (NYSE: BLK) co-founder/partner, spent Friday morning chatting it up on CNBC's Squawk Box.
During that time, they talked about the world of mergers and acquisitions, growth and the economy.
Right now is a great time for M&A, and Evercore in particular is doing very well. So what's the secret behind growth at companies like Centerview and Evercore?
"The independent firms, the Lazards (NYSE: LAZ), the Centerviews, the Evercores, the Greenhills (NYSE: GHL) are, as a unit, taking share from the large firms," said Scholsstein. "And I would also say, and the numbers support this, in the public world, Evercore is disproportionately taking share versus the other two public firms."
How do they do it? Scholsstein says the answer is simple. He attributes it the growing number of players at Evercore and Centerview who make up the best-of-the-best working on Wall Street.
"What drives revenues in our business is having a increasing number of the people on Wall Street that CEOs and boards and presidents of companies want to talk to or want to have in the room advising them when they're doing something of importance," said Scholsstein.
Keeping those people around is a total different story, but Effron doesn't see these top-dogs as mercenaries. The trick to having these gems stay is to keep them happy. Pulling kids straight out of college or business school and training them in the culture of investing and advisement seasons them. It doesn't only build confidence, it creates a system of loyalty.
"What you're really trying to do is create a true partnership," Effron said.
According to Effron, growth in M&A's will be modestly better each year over the next three to five year period. He says that in the U.S., cooperates are very busy with M&A through the economy's motions.
"I think we're in a very gentle trend upward. If you look historically at 30 plus years of M&A activity, it's a cyclical business and there tend to be five to eight year up-cycles. I just think that this one is going to be a little more gradual," said Scholsstein in regards to the movement.
But not everything can grow in the same way. Some companies, like tech giant Apple (NASDAQ: AAPL), have started issuing bonds.
"One of the great fool's gold in finance is to look at an acquisition financed only with cash or with debt when interest rates are one or two or three percent," said Scholsstein when talking about bonds. "I mean literally, the greatest company in the world could go out and buy Dairy Queen and have an accretive transaction if they're assuming they're financing it with debt."
Scholsstein said that while advising clients, Evercore asks them to look far beyond "just taking cash and giving up a .0001 percent return and then buying earnings for that."
"Markets and people tend to overshoot," Scholsstein said.
As for the economy, Effron noted that currently, companies are getting incredibly well-rewarded for getting cash back to their shareholders, thus raising dividends.
"When have we seen the top, in any sector, the top dividend giving stocks also be at the top in terms of PD and any kind of evaluation multiple?" Effron said.
Effron talked further about the state of the economy, saying that most CEOs he's talked to still think that its a tough time.
"Nobody I talked to, who is running any company is anything but optimistic about where we are as a country. The question is: 'When?'" Effron said.
Posted-In: CNBC News Bonds Topics M&A Markets Media General Best of Benzinga
View Comments and Join the Discussion!