Dutch Finance Minister Jeroen Dijsselbloem Elected Eurogroup Chair, Raising North-South Tensions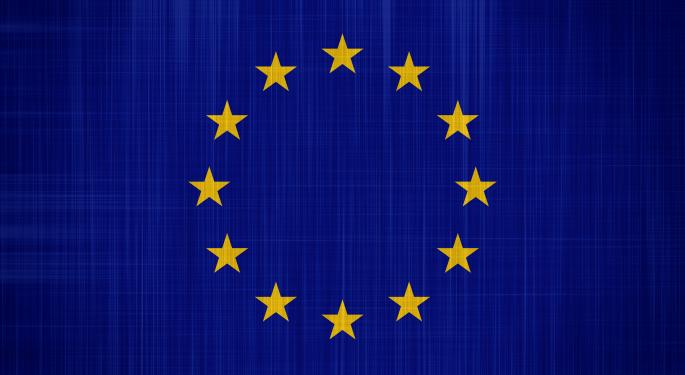 Dutch Finance Minister Jeroen Dijsselbloem this morning was formally elected to the position of president of the Eurogroup and is tasked with succeeding outgoing Chief Jean-Claude Juncker, the Prime Minister of Luxembourg, in the key crisis fighting role. The election came with great contest from Spain, paving the way for future conflicts over bailouts, austerity, and fixing the banking system.
The Dutchman's term formally began Monday night and now resides as the Chairman of key meetings about Eurogroup members' finances. In his opening remarks, Dijsselbloem preached the philosophy of balanced budgets and fiscal obedience as the keys to a healthy European economy. Spain, the country ensnarled in a debt crisis, voted against the Dutchman as it considers applying for a full Troika bailout to receive bond support from the ECB under its new OMT program.
The appointment of Dijsselbloem is a sign that the north-south divide in Europe is not dead and that it may only continue to grow. Northern European economies, those with healthier fiscal balances compared to their southern counterparts, supported Dijsselbloem in his campaign for the new post as he is a large supporter of fiscal obedience and prudence. However, southern nations reeling from harsh austerity measures opposed the appointment in hopes of electing a chairman who would be more lenient and allow the struggling nations more time to implement austerity measures.
Speaking to reporters in Brussels, Dijsselbloem said on the subject of fiscal consolidation, "we should hold on to it and continue" to implement new measures. He also said that, "working toward a sustainable budget, a balanced budget in different countries, doesn't conflict with holding on to solidarity." The comments come following concerns of crisis-stricken nations that applying for a formal bailout would result on ceding complete control of finances to lenders and risk national solidarity.
Dijsselbloem pledged "collective action" to tackle the debt crisis and restore the Eurozone economy and said he harvested a promise of "professional and positive" cooperation from Spanish Economy Minister Luis de Guindos, the lone dissident to his candidacy in the vote. Dijsselbloem said, "if we are going to approach the euro area as a zone with a harsh line in the middle between AAA and non-AAA, between the north and the south, no way are we going to move forward," he said. "That will definitely not be my approach."
The euro was weaker Tuesday following the appointment despite some encouraging economic indicators from key nations such as Germany, mainly on fears that the appointment of Dijsselbloem would create new tensions amongst the Eurozone members. The EUR/USD fell to 1.3299 at the European equity close after trading as high as 1.3360 in early Tuesday trade.
Posted-In: News Bonds Politics Forex Events Global Economics Intraday Update Best of Benzinga
View Comments and Join the Discussion!