More QE, More US Downgrades, More Pain in Spain
This morning, Egan-Jones Ratings slashed its rating of the Kingdom of Spain another two notches, after cutting it two notches last week, to a rating of B. For those who are unsure, Egan-Jones uses a similar scale to S&P and Fitch, so investment grade is above BBB- and sub-investment grade is BB+ and lower. Also, Egan-Jones has recently become synonymous with acting much more quickly and swiftly than some of the other major rating agencies; they downgraded the US from AAA to AA+ before any other NRSRO. I was able to contact Bill Hassiepen, Vice President and Co-Manager of the Ratings Desk, and ask him a few questions, both about this downgrade and other potential downgrades that are looming in the future.
I first asked him about today's downgrade of Spain and for the justification and estimates involved in today's downgrade. Egan-Jones has taken into account the higher funding costs, as Mr. Hassiepen says that yields on Spanish debt have exceeded 6% and are unsustainable.They also see an under-capitalization of the Spanish banking system, which they estimate to be at approximately EUR250 billion, but says the number may actually be higher. He also highlights this very important fact: "No efforts to reduce the rate of growth in government spending have been taken and we believe like other European states, new Spanish debt will be monetized ... Also the Spanish Banking system continues to deteriorate and we believe more institutions will require bailouts."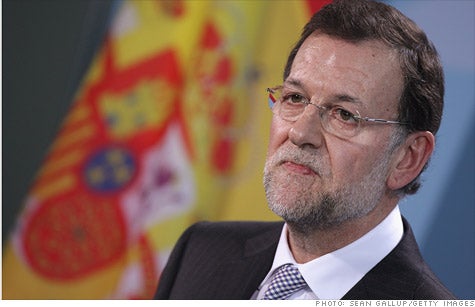 I then asked what changed in the last week, as it is highly unusual for a major ratings agency to cut a single credit twice in a short period of time. Mr. Hassiepen listed three main factors that have deteriorated in the past week that prompted another downgrade: 1) the upward trend on yields, 2) the recent Bankia failure, and 3) concerns over Spanish bank capital levels as a whole. He said, "We believe Spain is not capable of bailing out its banks without help from the ECB. Our conclusion is coming more and more that Spain is becoming more like Greece, European officials are just throwing more and more money at Spain, increasing its debt levels without addressing the fundamental problems, which are excessively high unemployment, and skyrocketing debt levels."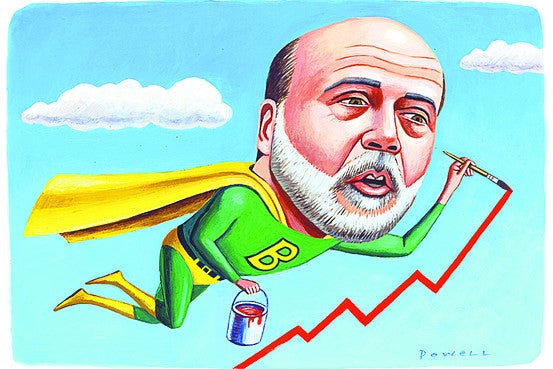 Lastly, I asked Mr. Hassiepen about their recent downgrade of the US to AA from AA+ back in April. Mainly, I wanted to know what would cause a further downgrade from Egan-Jones. First, he highlights that "There are no plans on the part of US policy makers to bring spending under control and to map out a plan to bring the US national debt to sustainable levels." Also, he points out that the last time the US debt-to-GDP ratio was this high was during World War II, and was followed by 20 years of economic expansion, not a decade (as most are predicting) of a stagnant economy. Lastly, he points out that US monetary policy plays a significant role in ratings, which is different than other agencies. As he says, "We believe that QE1 and QE2 have been a disaster of the US economy and in effect have only put a massive squeeze to the population. The intent of the liquidity injection by the FED through the banks never made it to the general economy. It stopped at the banks."
All in all, he paints a pretty gloom view of the current and future world economy, but for good reasons. There are lots of problems and it is true that we have politicians, not financial professionals nor economists on the large part, trying to fix these problems. Thus, maybe such a view is not so far-fetched.
View Comments and Join the Discussion!
Posted-In: News Bonds Downgrades Forex Events Global Econ #s Economics Best of Benzinga