The Return of Hopium?
After a very strong US session yesterday, risk assets stalled their gains overnight as Asian and European traders attempted to digest what had transpired domestically. The EUR/USD held firm around 1.2788 throughout the Asian session and actually even started to pick up towards the European open. It sounds like there was a lot of hope about Eurobonds being brought to the table (again), but honestly, we have gone down this road time and time again. Fool me once, shame on me; fool me twice, shame on you; fool me a third time, who even knows. European politicians have thrown around the Eurobond rumor on numerous occasions, only to see Merkel shoot it down each and every time.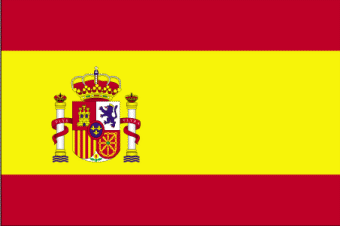 Anyways, the move in the Euro stalled around 1.2810 in the European session, and the poor Spanish auctions derailed any risk sentiment. Spain did sell all that wanted to sell, selling 2.53 billion euros of 3- and 6-month Letras, versus an anticipated 1.5-2.5 billion. However, the fundamentals continued to sour. After almost doubling at the previous auction in April, yields continued to climb, as the yield on the 3-month increased from .634% to .846% and the yield on the 6-month increased from 1.58% to 1.737%. So yes, there was demand for Spanish paper but only at higher yields. Further, the bid-to-cover fell dramatically on the 3-month with it falling from 7.61 to 3.9, even though it rose slightly on the 6-month. I highlighted this auction as a risk-reversal event and it was.
Around the same time, the OECD slashed GDP forecasts for the Eurozone, which further hurt risk sentiment. If Europe continues to contract, the banks will start to delever, credit markets will seize, and Greece or Spain will truly resemble Lehman. The OECD now expects the Eurozone to contract -.1% in 2012 vs. a previous estimate of +.2%. This is not good for any of us.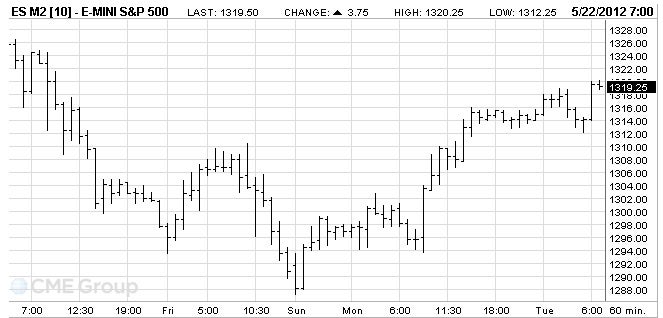 As we were waking up on this side of the pond, S&P futures bounced on seemingly no news. Is the return of the so-called hopium? I believe so. I believe that the market is now almost certain that some further central bank liquidity measures need to be taken to keep Europe afloat. The fact that the ECB has not bought bonds in months is worrisome, but it would be nice to see them come back in at some point. Whatever happens, remember that this is just as much a political crisis as a debt crisis.
Posted-In: News Bonds Futures Offerings Forex Global Econ #s Economics Best of Benzinga
View Comments and Join the Discussion!