Is There Consumer Inflation In Switzerland? The Producer Price Index May Indicate So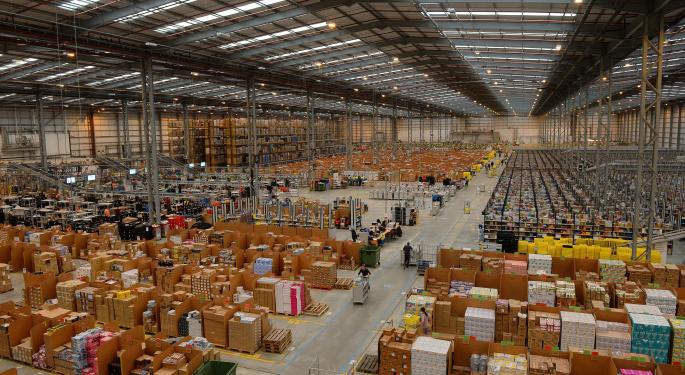 A Producer Price Index (PPI) is a great indicator for revealing inflation in an economy.
The reason being any increases manufacturers pay for goods and raw materials are usually passed on to the consumer, thereby creating an inflation indicator.
Switzerland's PPI has consistently declined over the last three reports and is forecast to decline again by 0.2%. An actual report number that is greater than forecast is good for this currency, specifically the Swiss franc or CHF.
This Event Can Be Traded Using An Iron Condor Strategy
Thursday, August 13, 2015 at 3:15 AM ET the Federal Statistical Office will release the PPI for Switzerland. The report comes out in the middle of the night in the US, but it's not necessary to place your trade then.
Don't worry!
You don't have to wake up in the middle of the night. To trade this event, you can place your trade the night before on Wednesday evening at 11:00 PM ET. The trade recommendation calls for an Iron Condor strategy, by buying a lower spread and selling an upper spread.
For this trade, using Nadex USD/CHF spreads, you would actually enter into two spreads. Looking at a chart, if you were to plot the two spreads, one would be on top of the other.
To enter the trade, buy a lower Nadex USD/CHF spread and sell an upper Nadex USD/CHF spread. The lower spread's ceiling should meet the upper spread's floor and be where the market is trading at the time you place the trade.
Your profit potential should be around $35.00 or more. Be sure to enter both sides of your trade, or both spreads at the same time. If you want to trade more contracts you can just keep the same number on each side.
Market Can Move 70 Pips Without A Pull Back For 1:1 Risk Reward Ratio
With this kind of scheduled news event that reports economic data by a government agency, markets tend to move, but not by much, and then return making a pull back. With that kind of market reaction an Iron Condor strategy can be an advantageous one.
Your highest profit is met when the market returns to center between your two spreads. Iron Condors have what's called a wide wing span. For example, with a profit potential of around $17 - 20 or more for each side of your Iron Condor trade, the market can move up to 35 pips in either direction without pulling back and the trade is break even.
If the market moves as much as 70 pips in either direction and doesn't pull back your trade still has a 1:1 risk reward ratio. To demonstrate, if the market moved 70 pips up, you would win on the lower bought spread.
Since you won on that spread the market can move up to 70 pips from center until you lose $35 on the upper sold spread, which is the amount of profit you're going for.
For more information on the Iron Condor trade see The Awesomeness Of An Iron Condor.
For more news events to trade and strategies to trade them go to www.apexinvesting.com.
Nadex can be traded from 49 different countries.
Posted-In: iron condor Producer Price Index Swiss Franc SwitzerlandBinary Options Education Options General Best of Benzinga