Enter Your Trade The Night Before When Various GBP Reports Release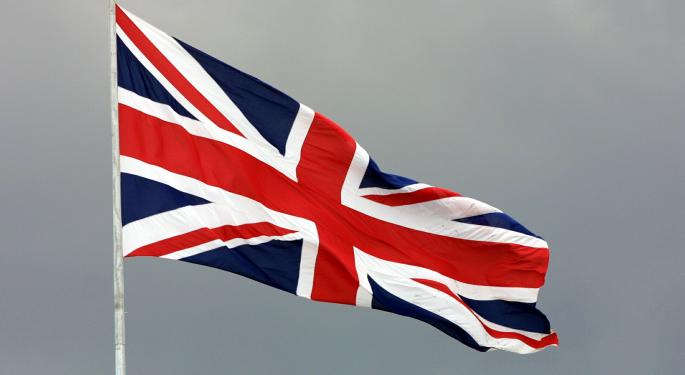 Put your trade on at 11:00 PM ET and go to bed.
That's what you can do Tuesday night this week because on Wednesday, July 29, 2015 at 4:30 AM ET, the Bank of England is releasing three reports. The GBP/USD was found to not move much and then pull back after these reports were released.
This makes an Iron Condor neutral strategy with a wide wingspan a good trade strategy choice.
Enter Two Spreads The Night Before And Sleep On It
For this trade and this Iron Condor strategy you use Nadex GBP/USD Spreads. You want to enter two spreads around 11:00 PM Tuesday evening as mentioned, and the spreads should have 7:00 AM ET expiration times.
Buy a lower spread with the ceiling being where the market is trading at that time, and sell an upper spread with the floor being where the market is trading at that time.
With this setup, the ceiling of the lower spread and the floor of the upper spread will meet.
Three Reports
The three reports coming out at 4:30 AM ET include:
Net Lending to Individuals
M4 Money Supply
Mortgage Approvals
Net lending is the change in the total value of new credit issued to consumers. The M4 Money Supply has to do with the change in quantity of domestic currency in circulation and deposited in banks.
The last report, Mortgage Approvals, is the number of new mortgages approved for homes purchased during the previous month. All three reports are released monthly by the Bank of England and make for a good Iron Condor trade.
A Move Of 70 Pips Is Still A 1:1 Risk Reward Ratio
You want your trade to have a profit potential of $35 or more. With the wingspan of the Iron Condor, the market can move 70 pips in either direction and not have a pull back. You still would have a 1:1 risk reward ratio.
However, it was found based on research by Apex Investing Institute News department that typically the market may move but tends to pull back. The closer to center where the market was when you placed the trade, the greater your profit, with max profit being right in the middle of the spreads. It is possible to trade more contracts.
However, remember both sides should be entered at the same time and both sides should have the same number of spreads.
Nadex spreads can be traded from 49 different countries.
For a complete news calendar and strategies to trade the news go to www.apexinvesting.com.
For a greater understanding of Iron Condors check out The Awesomeness Of An Iron Condor.
The preceding article is from one of our external contributors. It does not represent the opinion of Benzinga and has not been edited.
Posted-In: apexinvesting binaryBinary Options Education Previews Options Trading Ideas General Best of Benzinga