Pharma Large And Mid-Caps Race Against COVID-19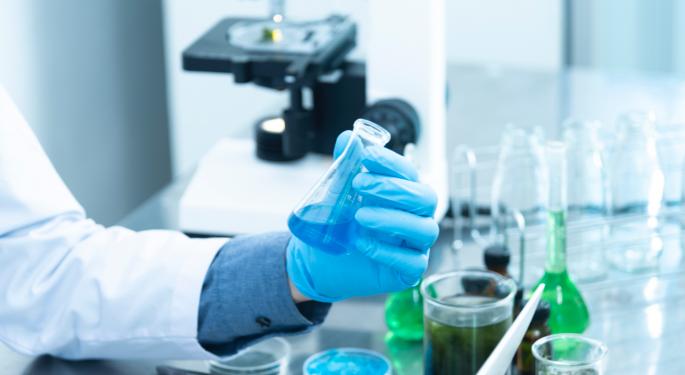 COVID-19 coronavirus made us realize that health should always be our top priority. Here are some companies working to make the world a better place after the pandemic.
AbbVie Inc – Botox To The Rescue
With unappreciated potential, the stock of this big drugmaker has stellar fundamentals. AbbVie Inc's (NYSE: ABBV) acquisition of Allergan brought the company over 120 additional products that generated more than $16 billion in revenues last year.
There were a few bumps along the way, but AbbVie now has Botox, and sales are growing in cosmetics and therapeutics.
J&J – Active On All Fronts
Although Johnson & Johnson (NYSE: JNJ)'s share price is nearly where it was at the start of the year, there are many reasons why this stock is an 'evergreen' favorite. To start, it is the largest healthcare company in the world with tremendous resources.
In March, it committed more than $1 billion to develop a COVID-19 vaccine. It is also setting up a manufacturing capacity to produce the vaccine even before clinical trials take place by September. The vaccine could be available for emergency use authorization by 2021 if all goes well, but its scientists are exploring the potential for existing drugs to treat COVID-19.
One of the main reasons that this stock has been a favorite among investors is its diversification across the healthcare sector with three business segments. The company's pharmaceutical segment is its biggest growth driver but the other two segments, consumer health, and medical devices are also multibillion-dollar businesses.
Merck - Entering The COVID-19 Arena
Merck & Co Inc (NYSE: MRK) announced 3 deals to find new medicines and vaccines to help combat the coronavirus. What is also positive is that Merck grew its EBIT by 29% in the last year, and that should make it easier to pay down debt.
Roche - Combining Drugs To Fight COVID-19
Roche Holding AG (OTC: RHHBY) announced it plans to test whether mixing the anti-inflammation drug Actemra, with anti-viral treatment remdesivir, might give better results in treating severe cases of COVID-19 pneumonia than remdesivir alone.
Roche is hoping that by combining the two in a global study of 450 hospitalized patients worldwide, it will be able to offer doctors a one-two punch against the enemy that took 360,000 lives as it quickly contaminated 5.8 million people.
Everyone is fighting for the same goal – and the world is cheering for them to reach the finish line as soon as possible!
This article is not a press release and is contributed by Ivana Popovic who is a verified independent journalist for IAMNewswire. It should not be construed as investment advice at any time please read the full disclosure. Ivana Popovic does not hold any position in the mentioned companies. Press Releases – If you are looking for full Press release distribution contact: press@iamnewswire.com Contributors – IAM Newswire accepts pitches. If you're interested in becoming an IAM journalist contact: contributors@iamnewswire.com Questions about this release can be sent to ivana@iamnewswire.com
Photo by Chokniti Khongchum from Pexels.
View Comments and Join the Discussion!