The 5 Things I Look For In A Potential Trade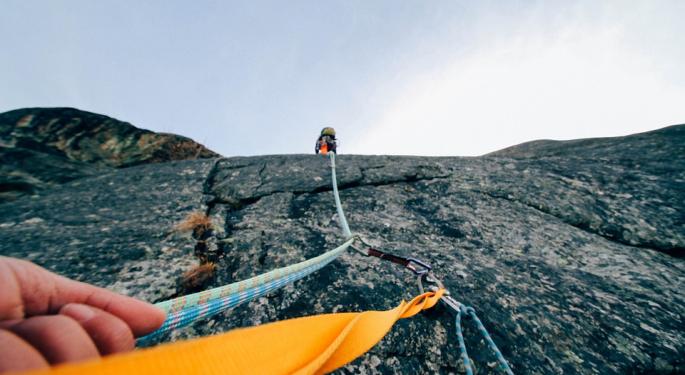 Another month into my favorite trading season of the year and I'm already closing in on $15k in the first week of December.
Because of the success I've been seeing recently (I'm going on day 16 of my most recent green streak), I'm having trouble coming up with educational trading pieces. I tend to write based off things I might have learned or noticed in the past week about the market or my own trading. Unfortunately, or I guess fortunately, I haven't bumped against many roadblocks in recent days.
Instead, I've stuck to my process, looked for good setups and have had the good fortune of the majority of my positions work out in my favor.
So rather than focus on ways to improve, I'm going to revisit the basic criteria I look for in a trade, what I call "home run potential."
Price
When I first started trading, my first instinct was the same as many traders: trade what you know. To me at the time, that meant going in on small positions on big names like Caterpillar Inc. (NYSE: CAT) and
Intel Corporation (NYSE: INTC). What I eventually realized was I wasn't making money on these trades, but instead on cheaper, generally less well-known stocks.
While there were other factors at play behind this phenomenon, lack of capital was a big hurdle to overcome. When I started tweaking my trading to resemble what it is today, the primary tenant I built my strategy on was trading stocks priced lower than a fast food combo meal (for the health-conscious, that's generally $5 or less).
Float
Another reason why those big name trades didn't work out: they have a high float and are too thickly traded. What that means is: there were just too many shares available for traders. Without scarcity, these stocks simply can't generate the same kind of sharp price moves that make consistent day trading possible.
At the same time, if a stock has a low float and is thinly traded, that means price spikes are less predictable and the stock could be easily manipulated by one person buying up a lot of shares and then selling once more traders attempt to get in on the momentum. Low float is one of the main reasons why I pass up stocks that show up on my momentum scanners (more on that in a bit) I tend to stick with stocks that have a float of fewer than 100 million shares, while generally avoiding anything less than 10 million.
Momentum
Momentum is key in a lot of day trading strategies, whether you're watching a trend or looking for a price swing, reading the follow through on a given chart. For me, A lot of my trading starts with stocks that have built up momentum in the premarket, hence my scanner that pulls in any stocks trading up 20 percent or more before the open.
That said, momentum is also something that traders develop skills to interpret in the moment. Reading support and resistance levels and analyzing momentum indicators like Moving Average Convergence Divergence (MACD), which plots short term and long term moving averages to reveal when (and how sharply) a stock's trend is changing, are essential skills serious day traders should become familiar with.
Volume
Reading volume trends is another requisite ability to finding solid trading setups. I look specifically for stocks trading at multiples of their average volume, two or three times as many shares as are typically bought and sold. This uptick in trading activity signals to me how much potential liquidity is in the trade, and continues to guide me while I'm in a position. If I see the average volume of a stock climbing, I know there are still buyers, if I see it falling, I know the stocks meeting resistance. Either way, I can adjust my position accordingly.
Catalysts
Finally, while not as critical to my strategy as the technical factors, finding companies with recent catalysts like company news or reverse splits can tip me off to potential trading opportunities.
These things alone don't push me into a trade (I still like to see at least some of my other criteria align before I enter a position), but exercising awareness of why a stock might is moving helps me understand the trading behavior that's showing up in the chart. Also, keeping tabs on companies with recent catalysts is a great way of finding solid trading opportunities, even days after the news broke.
Posted-In: Warrior TradingMarkets General
View Comments and Join the Discussion!