Banking Fintech Zenmonics Looks To Put Bankers And Clients On The Same Page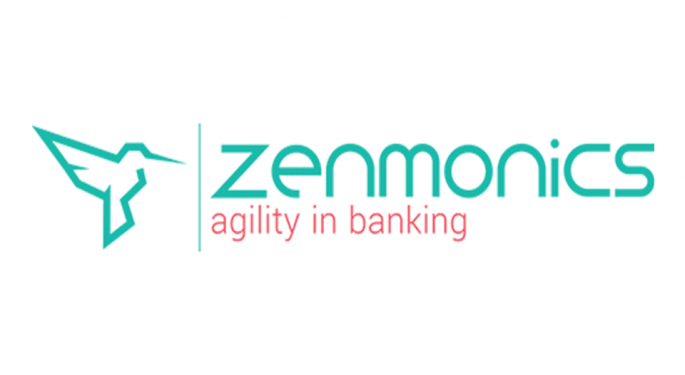 The Benzinga Global Fintech Awards are a yearly showcase of the greatest advents in fintech from leaders and visionaries in the worlds of finance and technology. This year, we have executives, developers and innovators from the likes of Facebook, Amazon, IBM, JP Morgan, Zelle, TD Ameritrade, TradeStation, Fidelity, and so many more.
In preparation for its biggest installment yet this May, we're profiling the companies competing for the BZ Awards. In this feature we focus in on Zenmonics.
What does your company do? What unique problem does it solve?
Charlotte, N.C.-based Zenmonics is a global provider of omnichannel software that supports all channels in a financial institution on a single platform. The company's channelUNITED platform is the leading open standard, omnichannel platform that can be deployed with any core system and spans all self-service and assisted channels to enable complete digital transformation. channelUNITED can be licensed and deployed incrementally to align to a financial institution's digital transformation roadmap, including Consumer, Banker Sales & Service and Teller, Account Opening and Kiosk. The software reduces the stress, frustration and misunderstanding that often exists between bankers and customers when dealing with independent point solutions. Zenmonics is committed to transforming the financial industry to ensure financial institutions stay continuously engaged with their customers.
Who are your customers?
Zenmonics serves large and mid-sized banks and credit unions.
How long have you been in business?
Zenmonics was founded in 2007 and has been in business for 11 years.
Where are you located?
Zenmonics is headquartered in Charlotte, N.C.
Who is your company's leadership? What kind of experience do they have?
Riaz Syed is chief executive officer and founder of Zenmonics. He has over 20 years of experience in financial services leadership within the fintech market. Prior to founding Zenmonics, Riaz worked in leadership roles for digital innovators such as Broadway & Seymour, WebTone and FIS, working with some of the largest financial institutions in the world.
Chris Siemasko is chief product officer of Zenmonics and has 25 years of product management experience within the financial services industry. He is responsible for the launch of the company's channelUNITED platform to the financial services market, as well as for evolving the platform to continually meet customer and market needs. Prior to joining Zenmonics, Chris worked in various senior positions within leading fintech providers. He was specifically responsible for introducing new solutions to the financial services market and growing market share. He holds a Bachelor of Science in electrical engineering from the University of Pittsburgh and participates in the UC Berkeley Haas School of Business Executive Program.
Jeff Jones is chief operating officer of Zenmonics and has 20 years of banking experience within companies such as Bank of America Corp. (NYSE: BAC), Wells Fargo & Co. (NYSE: WFC) and BNY Mellon. He brings a banker's perspective to Zenmonics and focuses on how the company's solutions simplify both the way customers manage their financial lives and the way banks enable their employees. Prior to joining Zenmonics, Jeff worked for MUFG Union Bank as the managing director leading retail and mortgagee technology. He holds a Bachelor of Science in mathematics and economics from Wake Forest University and a Master's of Business Administration in information management from the University of Texas at Austin.
Who are your investors, if any?
Zenmonics is owned by Founder and CEO, Riaz Syed, without any outside investors.
Is there anything else Benzinga should know about your company?
Zenmonics was recently named an IDC Fintech 100 company and channelUNITED was recently endorsed by the American Bankers Association (ABA). In addition, Zenmonics is one of the few successful fintech firms that has succeeded without any outside investment required to grow the company. This is a testament to the company's passion for customer engagement and focus on its employees.
To meet with the minds behind companies like Zenmonics and others testing the cutting edge of fintech, grab a ticket to the Benzinga Global Fintech Awards May 15-16 in New York.
Posted-In: Benzinga Global Fintech Awards zenmonicsMarkets
View Comments and Join the Discussion!