Should You Do What The Wealthy Are Being Told To Do And Buy Stocks?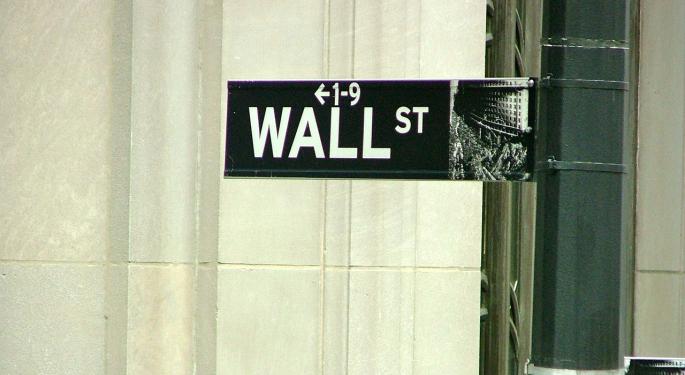 Analysts and advisers at some of Europe's largest wealth managers have a common message for their wealthy clients: it isn't too late to be buyers of stocks at current levels.
According to a Bloomberg report, the two advisory firms aren't concerned that political risk will derail the current stocks surge and there is still upside to be seen.
For instance, U.S. equity futures collapsed within minutes and hours after President Trump's election win, but the decline was very short-term in nature. In fact, few would have imagined the Dow would hit the 20,000 milestone as quickly as it did.
The same outcome was seen immediately following the Brexit vote as U.K. and global stocks plunged after the June vote but quickly rebounded.
Burkhard Varnhold, the deputy chief investment officer at Credit Suisse, said during a roundtable discussion at Bloomberg's office in Germany that while it seems like a "difficult" and "challenging" time to invest cash that was sitting on the sideline, ultimately "those are often the better investment."
Others Agree
Urban Angern, the CIO of Zurich Insurance Group, demonstrated similar sentiment at the Bloomberg event.
He said it's natural to get "very fuzzed" over political events because it naturally dominates the headlines. But looking beyond the concerning headlines, is a "benign" macro environment which is dominated by a continued recovery, strong consumers and increased business confidences.
"Political uncertainty is always difficult to price," Guido Fuerer, CIO of Swiss Re, was also quoted as saying. "Going beyond politics and thinking about policy uncertainty more broadly, I see the Fed's normalization path as very positive, not only for market stability but also for us as long-term investors."
Finally, Mark Haefele, the CIO of UBS's wealth-management unit which manages $2.3 trillion, is trying to persuade clients to get rid of their bond positions and put their cash in stocks.
See Also:
The Trump Rally Is Overshadowing The Best Earnings Season In Years
One Of The Top Ranked Financial Advisers Thinks Stocks Can Rise 50% - But Don't Call It A 'Trump Rally'
View Comments and Join the Discussion!
Posted-In: Bloomberg Brexit Dow 20K Political Concerns Trump RallyMarkets Media Trading Ideas Best of Benzinga