NASDAQ – Home Of The High Flying High P/E Stocks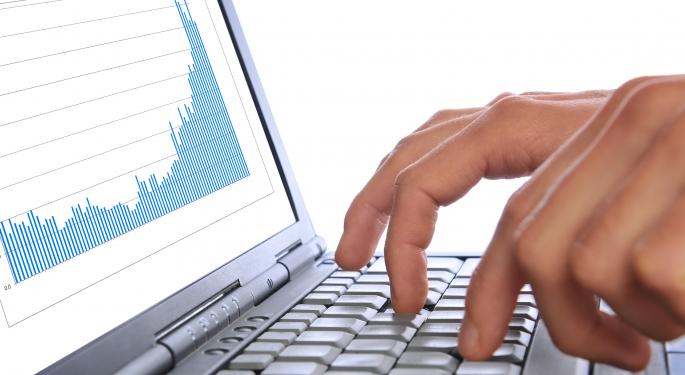 When it comes to investing in stocks, every investor has his or her own way of picking the winners and losers.
About 15 to 20 years ago, investors looked for stocks which had price to earnings ratios of 10 to 15, and definitely below 30. In the Internet age, this old wisdom is being replaced by a new reality.
Here we will take a look at some of the most popular stocks which had high P/E ratios through January 2014.
Netflix
Ever since Netflix (NASDAQ: NFLX) decided to do away with its plan to divide the company in two--a plan which nearly killed the company--it has been on a tear.
One of the stock market's brightest performers, it is no surprise that Netflix has a high price to earnings ratio. But, with a P/E in the range of 230, Netflix may soon prove to be overpriced.
The company recently announced coming price hikes. The last time Netflix toyed with its pricing model, it triggered a mass exodus of customers. However, if Netflix can successfully institute this price increase, it may just drive this P/E down a bit.
Amazon
Amazon (NASDAQ: AMZN) is one of the Internet's shiniest success stories, and may be the singular reason that Internet stocks are still taken seriously today.
When the tech bubble burst in the early 2000s, Amazon weathered the storm and continued operating, despite not making a profit until 2001, a profit which was a paltry $5 million on $1 billion revenue.
Perhaps it is not surprising, then, that Amazon's price to earnings ratio was over 500 in 2013. The rosiest projections for 2014 will see amazons P/E close to 200.
Facebook
Facebook (NASDAQ: FB) was taken public to much fanfare in mid-2012, an event which we turned into a major debacle. Despite this rough beginning, Facebook stock has taken off in popularity, and currently trades above $60.00 per share.
Facebook's price to earnings ratio, which currently sits above 100, is expected to remain above 60 for the duration of 2014. This kind of action would have caused old timers major heartburn. Surely they would have only taken the risk of purchasing into a company which was well established, not a business trading at these multiples just two years after a disastrous IPO.
LinkedIn
LinkedIn (NYSE: LNKD) can be considered the Facebook of business. This professional social networking site has been a hit in the business class and among investors, and is currently trading above $150 per share.
But when it comes to price to earnings ratios, LinkedIn leaves Facebook in the dust. Currently LinkedIn is seeing price to earnings ratios above 500, with expected P/E in 2014 well above 1000.
It's the Internet
It should not be surprising that most of the stocks listed here trade on the NASDAQ. The NASDAQ, which is well known for being heavily laden with technology stocks, features a wide variety of stocks which lend themselves to speculative investing.
But as the NYSE listed LinkedIn shows, these astronomical P/E ratios are tied to internet businesses, not, strictly speaking, the listing exchange. But because the NASDAQ is home to most internet stocks, it's exactly where we would expect to find companies which are so highly valued above their actual earnings.
Posted-In: Amazon Facebook LinkedIn NASDAQ NetflixMarkets Best of Benzinga
View Comments and Join the Discussion!