Union Pacific vs. CSX - Which Is The Better Ride for 2014?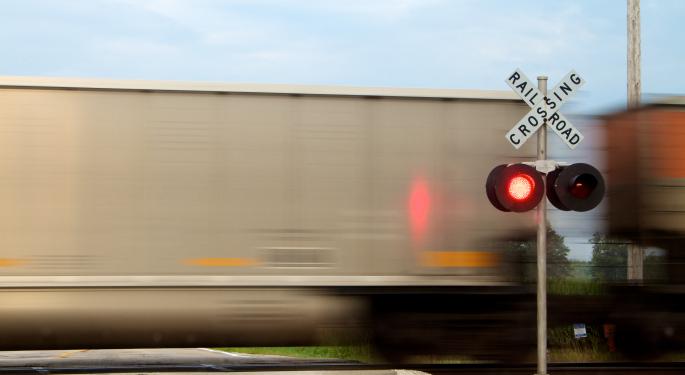 In the world of investing, there are literally thousands of companies, and dozens of industries, which qualify as great investments. Many of these may not have the same prestige as that of some other companies, and some may go entirely unknown to the public.
Railroad companies exemplify this perfectly, as they compose an entire industry that has very little name recognition by the general public.
Despite this handicap, railroad stocks have been excellent investment vehicles for years -- even Bill Gates is a major shareholder in a railroad. Let's take a look at how the stocks of two publicly traded railroad companies performed in 2013: Union Pacific (NYSE: UNP) and CSX (NYSE: CSX).
Union Pacific began 2013 trading at around $128 per share. The company had been on a serious upswing at the time, with the sock having gained over $60 per share in 2012. 2013 would see continued upward momentum for the stock.
Tracking a more or less steady climb upwards, Union Pacific ended 2013 on yearly highs of $168. Investors who held the stock through the entire year saw gains of 31 percent, just about in line with the S&P for the year, and slightly ahead of the Dow. Going into 2014 the stock has continued to gain, and is currently trading around $170 per share.
Related: H&R Block or TurboTax (Intuit): Which is the Better Bet?
CSX stock has had a bumpy ride over the past few years. But after starting 2013 at $20, the stock began to gain steam. CSX was able to pull above $26 per share thorough the spring, before pulling back under $23 in June. The stock did regain its footing, however, and moved higher to finish the year at $28.77, just under its yearly high. Despite the volatility, CSX stock was able to put together a 44 percent increase for the year.
Though CSX had the bumpier ride for the year, the company's stock greatly out-gained that of Union Pacific in 2013. In 2014, the fates of both of these railroad stocks will be intimately tied to the U.S. economy. Simply put, the better the economy, the more people buy things that are shipped through these carriers, and the more companies make use of its services in order to ship supplies.
While it is still too early to predict exactly how the markets, and the economy in general, will develop in 2014, it is likely that the fates of these two companies will be tied to these factors.
Posted-In: Railroads U.S. EconomyMarkets Best of Benzinga
View Comments and Join the Discussion!