Four Of 2013's Most Disappointing Stocks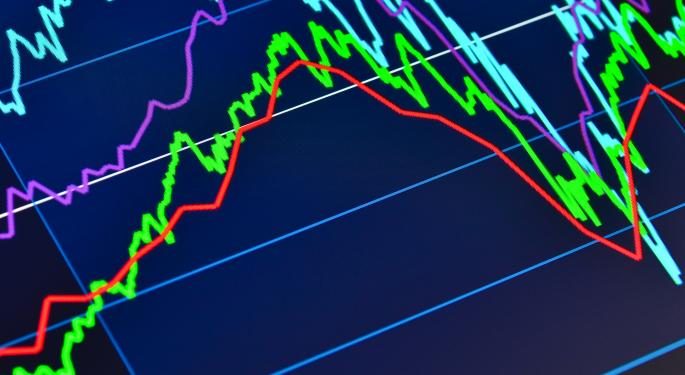 With the Dow Jones Industrials posting year-to-date gains over 26 percent investors and analysts are expecting markets to see a strong finish in 2013.
Nevertheless, there have been a number of market clunkers that have had the misfortune of woefully underperforming to this point in the year. And with only days left, it is doubtful they will make a recovery significant enough to take them off of the list of 2013's worst performing stocks.
AT&T (NYSE: T)
Thanks in large part to chief competitor Verizon, AT&T stock has been under tremendous pressure for the last several years in general and thus far in 2013 in particular. Verizon is expected to spend upwards of $130 billion on further developing and expanding its global wireless service. That is likely to be money well spent, as the move is expected to cause something of a paradigm shift for the entire wireless industry.
See also: Five More of 2013's Best Performing Stocks
Such a move will likely put Verizon in an even better position in the market while AT&T continues to mull the possibility or either a strategic partnership or a buyout. However it plays out, the pressure on AT&T's stock price probably won't let up much anytime soon unless they can somehow match Verizon's expansion efforts. If you bought AT&T stock at the beginning of 2013, you would have had an opportunity to earn a maximum of 13 percent if you sold at the yearly high.
IBM (NYSE: IBM)
With shaky revenue numbers over the last few years and especially thus far in 2013, analysts don't have much to get excited about with IBM stock. Sales for the tech company were down after the first two quarters of 2013 and increasingly stiff competition in the big data sector doesn't bode well for the company in the short term.
IBM is still a valuable brand, but until it manages to improve its sales numbers the stock it not expected to go anywhere but down. If you owned IBM stock at the beginning of the year, you would have lost about $15 per share if you still owned them in late December 2013.
Exxon Mobil (NYSE: XOM)
Atypically low production levels and decreased refining segment margins, among other factors, have caused this once leading oil refiner to lose profitability. Second quarter earnings were reported as having dropped significantly and stagnant oil prices and lack of new oil sources have shareholders bracing for a another less-than-stellar year in 2014.
See also: Is Best Buy Winning The Showrooming Battle?
Pricing power decreases for the company's specialty chemical production as well as considerable downtime resulting from maintenance are not helping matter either. Though Exxon Mobil is experiencing a nice run up in late 2013, you would have only earned about 13 percent on your money if you had found the stamina to stick through a disastrous year for the stock until December. And, you would have missed out on 25-30 percent returns in the Dow and S&P 500.
Caterpillar (NYSE: CAT)
The Dow has definitely seen its share of lackluster, if downright abhorrent, stock performers in 2013-but Caterpillar may just take home the proverbial blue ribbon. The heavy equipment manufacturer has been trying to fix several issues that have plagued it for years now while being faced with a plethora of new problems as well. The mining sector has not fared well in recent years due to a significant drop in commodities, such as precious metals, which has caused a drop in demand for Caterpillar's mining equipment products.
The global construction and infrastructure industries as a whole are experiencing hard times, a fact which obviously only works to compound the problems that CAT is already dealing with. But the company's recent announcement of company-wide layoffs and changes in management will most certainly cause things to get worse for the manufacturing giant before they get better. If you owned CAT at the beginning of the year you would be down about $6 per share now. The real reason for concern is that a turn-around does not seem to be in the offering.
View Comments and Join the Discussion!
Posted-In: AT&T Caterpillar Exxon Mobil IBMTrading Ideas Reviews General Best of Benzinga