Truth Behind 1Q 2013 Earnings and What's Next for Stocks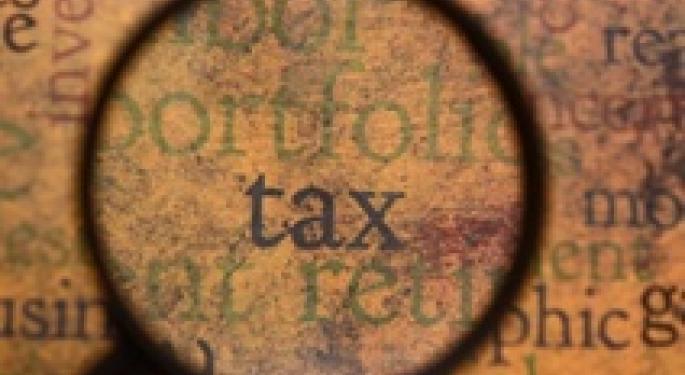 This shouldn't be a surprise to the readers of Profit Confidential.

According to an analysis done last week by the Wall Street Journal, in the first quarter of 2013, corporate earnings growth of companies in the key stock indices like the S&P 500 wasn't really due to companies doing better. Rather, "research tax breaks" are what pushed 1Q13 earnings up for many S&P 500 companies. (Source: Wall Street Journal, June 14, 2013.)

Consider Intel Corporation (NASDAQ: INTC). The company spent $10.1 billion on research and development, which essentially lowered its effective tax rate from 28.2% in the first quarter of 2012 to 16.3% in the first quarter of 2013! This bolstered Intel's corporate earnings.

Other big names in the S&P 500 like Google Inc. (NASDAQ: GOOG), Abbott Laboratories (NYSE: ABT), The Boeing Company (NYSE: BA), Yahoo! Inc. (NASDAQ: YHOO), and Xerox Corporation (NYSE: XRX) were able to use "research tax breaks" to also boost their corporate earnings.

While this technique helped companies boost 1Q13 earnings, profit expectations aren't so rosy going forward.

Expectations for corporate earnings for the S&P 500 companies continue to drop. At the end of the first quarter (March 31), second-quarter corporate earnings were forecasted to grow at 4.5%. Now, corporate earnings growth for the second quarter is estimated to be only 1.3%. (Source: FactSet, June 7, 2013.)

Only four out of 10 industry sectors in the S&P 500 are expected to show corporate earnings growth in 2Q13. The information technology sector of the S&P 500 is expected to report a decline of 6.3% in corporate earnings this quarter and the health care sector could see its profits slide four percent!

Estimates for 2Q13 corporate earnings, in my opinion, are still too high. Underlying economic conditions haven't improved and companies face severe revenue pressures. After all, the U.S. economy isn't an island isolated from events in the global economy.

A significant portion of U.S.-based S&P 500 companies (about 40%) operate in regions like the eurozone and China—regions that are experiencing economic slowdowns. This means corporate earnings of companies based here at home are fragile.

Optimism surrounding rising key stock indices are not supported by corporate earnings. Investors beware!
The preceding article is from one of our external contributors. It does not represent the opinion of Benzinga and has not been edited.
Posted-In: Markets Trading Ideas
View Comments and Join the Discussion!