Steve Cohen Interviewed By Vanity Fair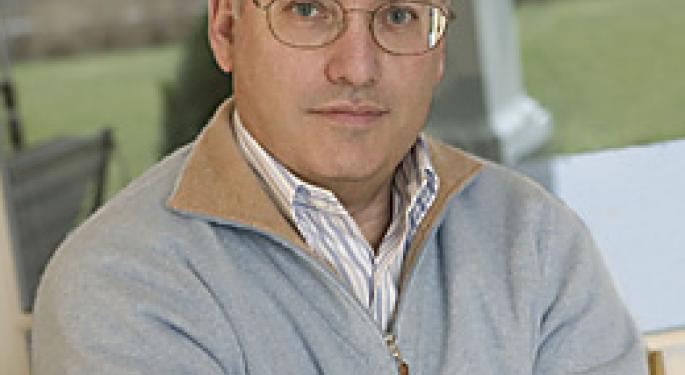 In only his second interview ever, reclusive trader Steve Cohen told Vanity Fair's Bryan Burrough that he would like to find an exit strategy from his day to day responsibilities at SAC Capital, his $16 billion hedge fund group. Cohen started SAC in 1992 with $25 million under management. Many believe that Cohen is one of the best traders to ever lay down a position, and his track record is superlative. His 2009 net worth was estimated at $11.4 billion by Forbes.
So is Cohen looking to retire and ride off into the sunset? Many would consider this unlikely, given Cohen's prodigious trading abilities and his dedication to the profession. Burrough echoed similar sentiments, saying "The idea that he might just walk away in his mid-fifties, it seems ridiculous on its face."
According to Burrough, however, the spotlight that has been shone on the hedge fund manager may be taking its toll. "So many issues have dogged Steve Cohen for so long, including years of suggestions that in his rise, especially in his early years, he may have traded improperly—either insider trading or more dicey things like font running," says Burrough.
"He doesn't admit to anything, but he does talk at length about the lessons he has learned and how they beefed up their legal defenses to make sure that those types of things don't happen."
"I walked away thinking that in the early years, this is a guy who probably played pretty fast and lose with information on Wall Street, but as the rules of his game changed, I get the feeling he is a pretty straight citizen these days."
Cohen also talked to Burrough about his extensive art collection, which includes masterworks by Warhol, Picasso, Cézanne, de Kooning, Damien Hirst, Francis Bacon, Jeff Koons, and Gerhard Richter. His collection is estimated to be worth more than $450 million. Be sure to check out the exclusive interview in the July issue of Vanity Fair.
Learn how to find the best stocks to trade each day in our 70 page E-Book and 90 minute online video for free
Posted-In: SAC Capital Steve Cohen Vanity FairHedge Funds Movers & Shakers Media General
View Comments and Join the Discussion!