2 Pros Say Markets Are Unfazed By Trade Disputes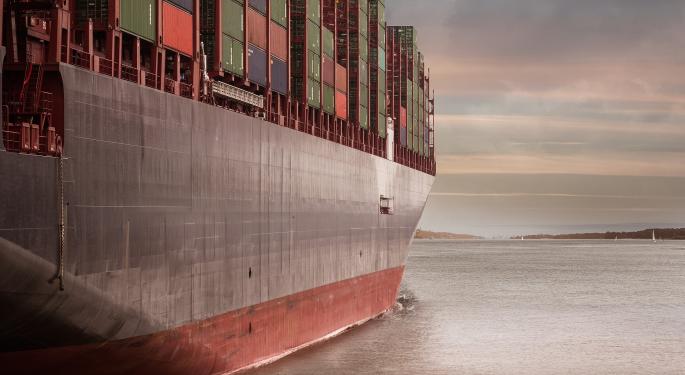 Is the stock market pricing in a favorable outcome to President Donald Trump's tough trade rhetoric against China?
Byron Wien, vice chairman of private wealth solutions at Blackstone Group LP (NYSE: BX), said yes, although it's possible the trade war could worsen before it gets better, Wien said.
Wien: Trump Is Right
Trump is "right to be tough on China" and focused on striking a new trade deal with the country that would level the playing field between the two, Wien told CNBC Wednesday in an interview.
As an investor, it may not be necessary to take any protective action, as the market is anticipating a favorable outcome, Wien said. In his view, it's in China's best interest to work out a deal given the slowdown in its domestic economy.
The Trump administration may be in the wrong in simultaneously negotiating trade deals with other countries, including Canada, the European Union and Mexico, the Blackstone executive said.
The administration can only fight a "limited number of battles at one time," and China represents the greatest number of inequities, he said.
Wien said he entered 2018 with the belief the S&P 500 index would hit the 3,000 mark in 2018, and this view hasn't changed despite the ongoing trade rhetoric and expectations for four Federal Reserve interest rate hikes this year.
"We will reach 3,000 in the S&P driven by earnings and a stronger economy."
El-Erian: Noisy Trade Journey Ahead
Similar to Wien, Allianz Chief Economic Adviser Mohamed El-Erian told Fox Business News Wednesday that the markets aren't overly concerned with near-term trade rhetoric, as the U.S. economy is far superior in strength.
Trump's position of strength in negotiating with countries like China, Canada, and Mexico will make for concessions that favor America, although a "tit-for-tat" battle could continue in the near-term, El-Erian said.
In China's case, the country needs to make concessions in how it treats foreign intellectual property and requirements to set up joint ventures, he said.
The alternative to reaching some form of negotiation is a global trade war where they "suffer a lot more," El-Erian said.
"I think markets would look through the journey and focus on the destination that they believe would still be free but fairer trade," El-Erian said, adding that "the journey will be very noisy."
Related Links:
Don't Call The Trade War A Trade War, Says JPMorgan Chase CEO Jamie Dimon
View Comments and Join the Discussion!
Posted-In: Byron WienGovernment Regulations Futures Politics Markets Media General Best of Benzinga