How Europe's Pending E-Privacy Law Could Set Back The Continent's Digital Economy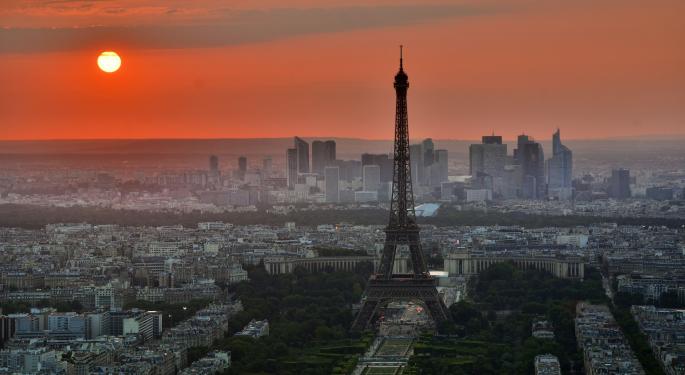 Even as they continue adjusting to the General Data Protection Regulation, U.S. multinationals might soon be tasked with even more onerous legislation.
Europe's proposed "ePrivacy" regulation would impose stricter confidentiality rules and "cookie" consent requirements for electronic communications, such as Apple Inc. (NASDAQ: AAPL)'s iMessage platform, Facebook, Inc. (NASDAQ: FB)'s WhatsApp or Microsoft Corporation (NASDAQ: MSFT)'s Skype.
Companies would be forced to obtain explicit and informed consent to use consumer data and metadata for an agreed-upon end, and they'd be required to provide the same services to consumers regardless of whether the client granted consent.
The rules would bring digital communications under the same laws as traditional telecommunications services.
The Cons
Opponents argue the burdensome requirements will stunt data-dependent online services or innovations like autonomous vehicles, which relay safety data automatically. The additional demand not to discriminate against consumers who opt not to share data could force fees for services that are otherwise reliant on data-driven ads.
DigitalEurope said it altogether "seriously undermines the development of Europe's digital economy."
But Loup Ventures managing partner Gene Munster is less pessimistic. Munster said he expects the change to be a "small negative" for tech companies, who will suffer more scrutiny and encounter more red tape.
"This is going to be a period where it's a slight step back, where people, companies, regulators, governments get their heads around what is going on, so I'm sure that it will be a slight setback," Munster said. "But it doesn't fundamentally change [the fact that] the future is going to be firmly in the hands of tech companies."
No company is particularly more at risk than any other, Munster said.
The Pros
The rule would affect the way Intel Corporation (NASDAQ: INTC), IBM Common Stock (NYSE: IBM), Alphabet Inc (NASDAQ: GOOGL) (NASDAQ: GOOG), Cisco Systems, Inc. (NASDAQ: CSCO) and Tesla Inc (NASDAQ: TSLA) conduct business, but Tigress Financial CIO Ivan Feinseth said such implications may not be negative at all.
"It really is expected to help the bigger companies where consumers feel that larger companies tend to be more compliant with the rules and feel safer or more secure dealing with the bigger companies that tend to want to be more strict and compliant with the rules, so actually it helps like Apple, Google, Microsoft and others," Feinseth told Benzinga.
The Status Quo
Ultimately, though, the analyst doesn't expect anything major to come of the policy.
"People had the ability to do that in their browsers all along, you can accept or reject cookies," Feinseth said. "Most people don't reject them."
Feinseth expects data-driven online services to stay afloat due to consumers' general preference for free, convenient, and safe services as well as through the enaction of paid services.
The Law's Prospects
And that's if the law passes. Feinseth said its premise is currently too broad to reasonably enforce.
"There are cameras all over the street that are videotaping people or recording people now," he said. "Do you have to put signs on every camera that you're being recorded?"
Loup Ventures' Munster expects the final law to be more nuanced to allow for continued advancement.
"I think to say this will significantly hurt innovation around self-driving cars or innovation more broadly in Europe is unrealistic, because what will happen is the regulators may take a knee-jerk reaction and say we have to be more careful about the car data that our self-driving testing fleets are gathering," he said.
"At the end of the day, I think they will do what's right, and what is right is that consumers have control over their data, but what's also right is to enable a better future," Munster said.
In the case of self-driving cars, regulators understand that "humans shouldn't drive," he said.
"I think they will make provisions that properly quarantine the right data that still allows the theme of autonomy to advance."
Related Links:
How The GDPR's Data Portability Rules Could Affect Client Churn
US Media Companies Forfeit Readers Rather Than Adjust To Europe's GDPR
View Comments and Join the Discussion!
Posted-In: ePrivacy Gene MunsterGovernment News Regulations Education Global General Best of Benzinga