Former 'Today' Co-Host Ann Curry Returning To Her TV Roots On PBS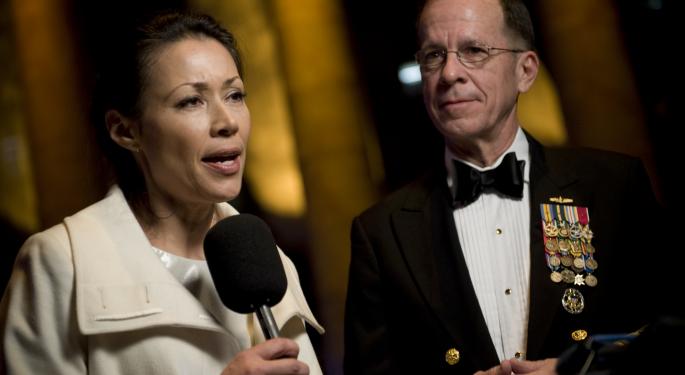 Ann Curry, a decorated foreign correspondent who had a rocky tenure in a decidedly softer news environment as co-host of "Today," is coming back to television.
Curry, who left NBC in 2015 after a purportedly friction-filled relationship with fellow host Matt Lauer, has been making the rounds promoting her new PBS show "We'll Meet Again," a six-part series about people who once met under remarkable circumstances, only to have parted and then reunited. It airs next year.
In an interview with Adweek, she waxed philosophical about her 35 years in broadcast news.
"I rarely watch television broadcasts, unless there's something that's really breaking, and I tend to scan all of them," Curry said, adding that she generally gets her news online. "There [have] been some stunningly exemplary cases of journalism across the board, and there's also been the opposite."
"I wasn't looking for a comeback series," she said of her new show. "If anything, I was looking for a wonderful way to do meaningful journalism, and that's what this is."
Seasoned War Correspondent Best Known For Brief Stint At 'Today'
Curry joined NBC in 1990, an era when the fall of the Berlin Wall and the collapse of the Soviet Union created power vacuums that led to wars worldwide. She covered wars in Syria, Palestine, the Darfur region of Sudan (she won an Emmy for her coverage), the Congo, the Central African Republic, Kosovo, Lebanon, Israel, Afghanistan and Iraq, among others.
She's best known for the 15 months she spent as co-host at "Today," a stint fraught with drama. Her PBS show takes her back to her roots.
"For years I have done stories about war and humanitarian disasters, and that's what this is. It actually felt like getting back on a bike. It felt very comfortable," she said.
Related Link: Here's What NBC Understands About Advertising In The Age Of Snapchat
_____
Image Credit: By Mass Communication Specialist 1st Class Chad J. McNeeley - http://dams.defenseimagery.mil/afic/assetcolcreate.action?name=previewcol&id=f46b02c92b22d27901a910c735cda504e1343d67&scope=request&nextpage=/vims_afic_preview.jsp, Public Domain, via Wikimedia Commons
View Comments and Join the Discussion!
Posted-In: AdWeek Ann Curry Matt Lauer NBC PBSTravel Media General Best of Benzinga