3 Cybersecurity Firms To Watch Amid JP Morgan Breach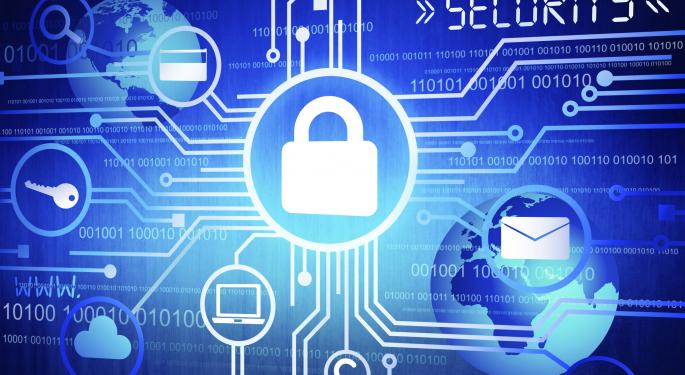 The FBI is reportedly investigating computer hacking attacks against several big U.S. banks, including the largest in the country, JP Morgan Chase (NYSE: JPM), and whether or not Russia is involved.
What do these events mean for investors of cybersecurity firms?
A Fire Is Smoldering
The attacks, which occurred in mid-August, could mean increased business for cybersecurity firms.
Related Link: Bear Versus Bull: Who Tells The Better Story?
One such company is FireEye (NASDAQ: FEYE), a relatively new cloud-based firm that provides both front-end protective services such as firewalls and back-end forensic and data recovery services once an attack has already occurred.
Larger companies like Cisco Systems (NASDAQ: CSCO) and International Business Machines (NYSE: IBM) are also involved in cybersecurity, but it is not as important to them as it is for FireEye.
Is Bigger Better?
Network protection is only a fraction of Cisco's business. With the anticipated trend that the overall market will grow, however, products like its VPN and firewall systems may add a bit to overall revenue growth at the company.
The company recently announced 6,000 layoffs to combat slowing growth in its network switch and Internet router businesses. The company could certainly benefit from any growth opportunity.
IBM needs to attract investors and prop up its stock price by actually growing revenue instead of artificially increasing EPS by buying back shares. Getting more involved in network protection may speed that up.
"You're not delivering organic internal revenue growth. There is not a lot of fat to be cut," Nicole Black, a fixed-income analyst at Wells Fargo, told Bloomberg in April.
There is reason to be optimistic.
IBM has been successful in reinventing itself, moving from being primarily a hardware manufacturer selling mainframe and personal computers, to a business-to-business software and services enterprise. The company's IT security activities are part of the division that is of most importance to its success today.
Posted-In: Topics General Best of Benzinga
View Comments and Join the Discussion!