Who's Going To Shop At Sears?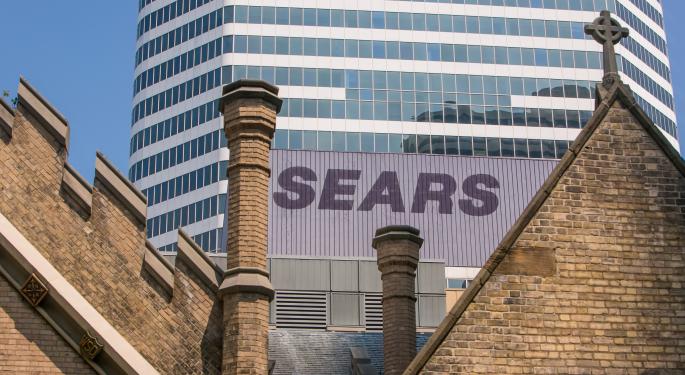 It's no secret that Sears (NASDAQ: SHLD) is struggling. Sears, as well as its subsidiary Kmart, finds itself in a precarious situation that is fairly simple to understand: few people want to shop at its stores.
Consider three big segments of consumers: Baby Boomers (76 million people born between 1946 and 1965), Generation X (41 million people born between 1966 and 1976), and Millennials (80 million people born between 1977 and 1995).
Consumer Trends
A quick look at these three consumer populations reveals that Generation X is much smaller and thus is the least important. Nonetheless, it can't be dismissed because Gen X has held its own in regards to income. The majority of them own homes and live in the suburbs.
Related Link: Will Aeropostale Be Cool Again?
While Gen Xers may have watched their parents shop at Sears, the habit wasn't handed down--Gen Xers are not loyal to childhood brands.
Target (NYSE: TGT), has a median shopper age of 40, reflecting Gen X's attraction to the chain. That's no accident; Target has always been heavily focused on being attractive, with wide aisles, cleanliness, excellent lighting (yes, that matters), superb customer service, discounts and groceries.
Baby Boomers are the wealthiest generation of the three, which when combined with their size highlights their importance. Baby Boomers might have once seen Sears as the ideal shopping location, but many of them now have a better option: warehouse stores like Costco (NASDAQ: COST). Buying a Costco membership gives Boomers access to discounted, high quality goods.
Millennials are very different from their predecessors. The majority of them prefer to shop online, which means they often frequent Amazon (NASDAQ: AMZN). If they're going to shop at a physical retailer, they like big box stores. But just because they like they big box, it doesn't mean they like Sears.
Taking all this into consideration, it's difficult to find a consumer segment that's likely to shop at Sears in the future. Sears doesn't compete with Costco on quality, Target on customer shopping experience, Amazon on convenience, or Wal-Mart on price. Now let's quickly take a look at some numbers.
Recent Results
Over the past five years, Sears has suffered top-line and bottom-line declines of 21 percent and 894 percent, respectively. Free cash flow has slid 197 percent. The company has suffered six consecutive quarters of losses, and in the second quarter, it burned through $187 million in cash.
To put that in perspective, it burned through $2 million in the year-ago quarter. The company's cash position has also dropped to $829 million from $1.03 billion in the fourth quarter of FY2013. What does all this mean?
It means that in order to prolong its life, Sears will likely have to continue to close retail locations, sell businesses (perhaps Sears Canada with a market value of $765 million), reduce headcount, and borrow more money. Is a turnaround possible? Yes. Is it likely? That's for you to decide.
Posted-In: baby boomers Generation X millennials searsTopics Trading Ideas General Best of Benzinga
View Comments and Join the Discussion!