2 Innovations That Could Transform Solar Energy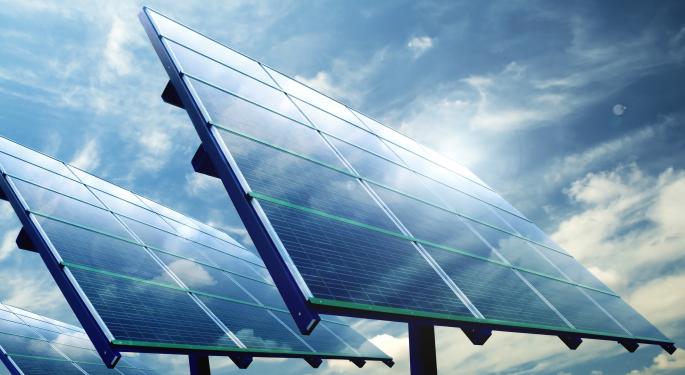 The solar power industry must overcome difficult technological challenges if it is to be a viable alternative to more conventionally produced electricity.
A few companies such as International Business Machines (NYSE: IBM) are starting to surmount the obstacles, suggesting that solar future's may soon brighten substantially.
Storage And Inefficiency
One challenge is storage. Since clouds and night prevent constant generation, the power produced during sunny weather must be available to light those dark hours.
Another difficulty is inefficiency; not all of the energy from sunlight is tapped. Technology today is able to use less than half of the energy that the sun provides at best.
Related Link: These 4 Companies Could Run The Internet Of Cars
Nanotubes To The Rescue
Soon, extremely small layers of carbon fiber, called nanotubes, may be able to coax thermal energy from solar cells on demand, eliminating the need for using batteries to store energy.
High-tech giants like IBM are at the forefront of nanotube research and development. In addition, Big Blue is developing processes to incorporate the technology into everyday electronics. Within the next half decade carbon will replace silicon in the chips used in almost all types of consumer and industrial products.
Licensing agreements might provide a nice return for investors.
Seeing Red
Another effort that could someday improve the solar industry is the application of materials that can extract energy from the nonvisible portion of the sun's spectrum. Research into using titanium and vanadium in solar semiconductors that react to infrared light is now underway in Spain.
If this ongoing technological innovation provide some of solar's needed solutions, investors in high-tech giants such as IBM should be positioned to profit from the trends.
View Comments and Join the Discussion!
Posted-In: Batteries nanotubes semiconductors Solar PowerTopics Trading Ideas General Best of Benzinga