5 Of The Most Popular YouTube Celebrities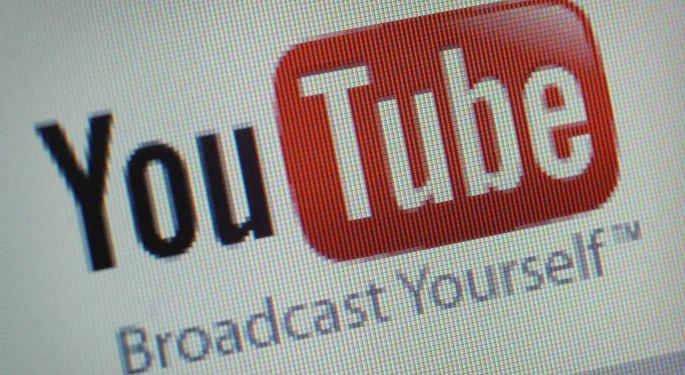 It's no secret that YouTube, which is owned by Google (NASDAQ: GOOGL), has become one of the most popular social media websites on the Internet.
For some of the people who create the content that fills its pages, their efforts lead to fame and fortune that rivals that of Hollywood celebrities. The most popular on YouTube have fan bases that reach well into the millions of subscribers and regular viewers, yet many people have never heard of them.
Many of the top personalities on the site earn more than $1 million annually from ad revenue generated by their content.
Related Link: 5 Biggest Athlete Endorsement Deals Ever
Evan On EvanTubeHD
It may surprise some people to learn that one of the richest and most popular YouTube celebrities is still in the single-digit age group.
Evan (his last name is something of a mystery) is a seven-year-old boy who hosts the family-oriented channel called EvenTubeHD. He gives detailed reviews of new toys and video games with the occasional help of his sister and mother.
The channel began as a way for Evan and his father to spend more time together by taking on a video project that his father thought the boy might be interested in. The channel boasts more than 733,000 subscribers, has nearly a half billion views to date, and generates anywhere between $130,000 and $1.3 million in annual revenue.
Lewis Brindley And Simon Lane Of BlueXephos
Yogscast is a channel within the popular BlueXephos world of gaming. It consists of several video game commentators from the U.K. who write, produce, direct and star in videos involving the popular "Minecraft" and "World of Warcraft" video games.
Both BlueXephos and Yogscast were founded and are currently run by Lewis Brindley and Simon Lane. They have made the channel known not only for its unique brand of video game videos, but also for their charity work. BlueXephos has almost seven million subscribers and rakes in between $195,000 and $1.9 million annually after YouTube's 45 percent take.
Ruben Doblas Gurdensen Of ElRubiusOMG
Comedian and video game commentator Ruben Doblas Gurdensen has made his channel, ElRubiusOMG, one of the most popular on the Internet with more than six million subscribers.
He started the channel by posting videos of one or two video games with some comical commentary, but has since incorporated other commentary videos and blogs that have drawn worldwide acclaim. ElRubiusOMG is at 582 million views and counting.
Related Link: 5 Ways The U.S. Army Uses 3D Printing
Toby Turner Of TobyGames/Tobuscus
Toby Turner turned his love of comedy into a million-dollar YouTube business that has taken the Internet by storm.
His nearly 14 million subscribers tune in on a regular basis to watch his videos, which include parodies of popular Hollywood films. Turner's popularity has netted him opportunities to appear in several independent films and ad campaigns, not to mention between $225,000 and $2.2 million in revenue on YouTube.
The Fine Brothers
The Brooklyn sibling duo of Rafi and Benny Fine are the brains and the creativity behind the uber-popular video series called React.
The series chronicles real reactions to various scenarios by kids, teens, senior citizens and other groups. The Fine Brothers boast almost eight million subscribers, and their videos have been viewed more than 1.4 billion times.
Posted-In: BlueXephos EvanTubeHD Google Lewis BrindleyTopics Success Stories Tech General Best of Benzinga
View Comments and Join the Discussion!