5 Cool Items To Buy From The Amazon 3D Printing Store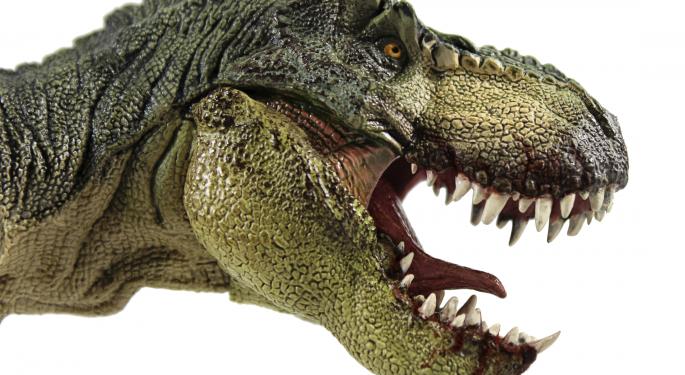 Amazon (NASDAQ: AMZN) recently announced the launch of its 3D Printed Products store, an online shop allowing customers to create more than 200 one-of-a-kind products on demand.
Many products can be personalized by style, material, color and size. Text and image imprinting features enable further customlization.
The store features an interactive 3D preview function, user-friendly search tools and is one of the largest online destinations of its kind. Customers can begin their personal printing journey with a broad range of products including home décor, toys, fashion accessories and jewelry.
Amazon executives say the store allows shoppers to create something unique and personal without the need for in-depth 3D modeling knowledge. They argue that a product personalization platform could become the consummate app store for the "physical world" by making online shopping more personal, creative and enjoyable.
Related Link: 3D Printing Stocks In Play After Amazon Announces Store Launch
The product line on Amazon's 3D Printing store has been described as eclectic, oddball, innovative and "knickknacky." In short, it is an expansive, random jumble. The randomness combined with the personalization capacity makes the store an authentic microcosm of Amazon's main retail website but more … personal.
Among the weirder items available are these five:
Hanging "Dawg" Sculpture
This is less of a sculpture and more of a collection of red plastic straws pieced together to form the head of a Doberman pinscher wearing sunglasses. Perhaps an item like this should be reserved for the dog lovers of the world, but it might just make the perfect wall décor for that awkward college student looking for meaning in his or her life. Or not.
Decorative Egg Cup
This item is exactly what it sounds like: a small plastic cup with rounded sides and a flat bottom for standing. A single egg fits perfectly inside the cup, and according to the product description on the site it is intended to "compliment your ritual of cracking an egg off the top"
Inverted Bird Mask Model
Some of the reviews of this product have compared it to something out of their nightmares, but apparently in a good way. It is a mask with a colorful head and bird beak and is intended for either home décor or to be worn to festivals and other events.
Brass T-Rex Head
The name on this one says it all. It is the replicated head of a Tyrannosaurus rex constructed of brass and perfect for personalization.
Giraffe Desktop Toy
This one is something of an interesting piece by most accounts. It is a colorful miniature figurine-type rendition of a giraffe sitting in a rocking chair, intended for desktops and as simple décor around the home.
View Comments and Join the Discussion!
Posted-In: 3D Printing AmazonTopics General Best of Benzinga