The Midterm Election: What 3 Pros Expect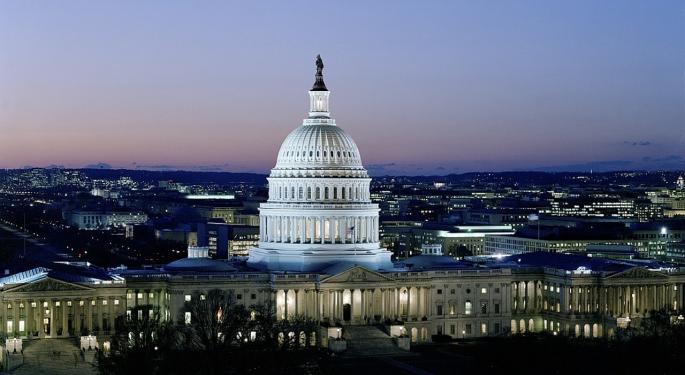 American voters are headed to the polls Tuesday to decide the fate of Congressional elections, gubernatorial races, ballot proposals and more. The following are three expert takes ahead of the midterm results.
Three 'Risks' With A Democratic Majority
There are three potential "risks" if the Democrats take control of either the House or Senate, Mark Grant of B. Riley FBR told CNBC Tuesday:
The impeachment of Brett Kavanaugh.
The impeachment of President Donald Trump.
The potential to roll back Trump's tax cuts and business-friendly actions.
Grant said he thinks GOP will hold on to its control of the legislative branch, as the party's policies have helped a "tremendous amount of people." This will be the "defining force" in Tuesday's election, the analyst said.
Other Events Matter
Elections matter to the economy but they aren't the only event that matters, UBS Chief Investment Officer Mike Ryan told CNBC Tuesday. The outcome of Tuesday's election is likely to be in-line with historical norm, where the governing party loses control of the House but maintains the Senate, the CIO said.
From a historical point of view, the markets have "done fine" after midterm elections resulted in a Congressional split, he said.
What matters more than midterm elections are the earnings cycle and changes in regulatory policies, in the UBS exec's view.
A 'Different Midterm'
Tuesday's midterm election is unlike any other, as American voters will be casting their ballots based on a "confidence vote" on the president, Nobel laureate Robert Shiller told CNBC.
Trump has promised to "make America great again," and the economy has improved under his leadership — but "not as outrageously good" as the governing party claims, he said.
The U.S. economy is exiting a very low interest rate environment, the extent of which hasn't been seen since the Great Depression, Shiller said.
"We don't know what to expect" moving forward, he said.
"The market is almost unforecastable over short intervals of time," Shiller said. "And that's because it's not just the level of emotion, it's the overall narrative that goes along with it."
Related Links:
Here's What's At Stake For Your Investments In The 2018 Midterms
The Health Care Stocks With A Lot Riding On The Midterm Elections
View Comments and Join the Discussion!
Posted-In: B Riley FBR CNBC Donald Trump Mark Grant Midterm ElectionsPolitics Media General Best of Benzinga