The Federal Budget Outlook: What You Need To Know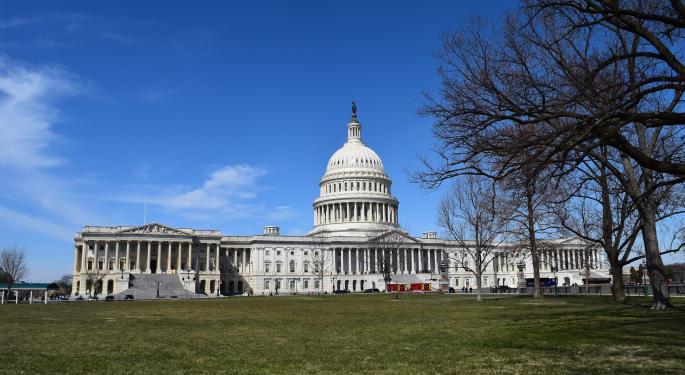 Many Republican voters are thrilled with the party's tax cuts, which have kick-started U.S. GDP growth. Yet fiscal conservatives have begun to question whether or not the tax cuts and economic growth are coming at the expense of the federal budget.
Between the $1.5-trillion tax cut enacted last year and the $1.3-trillion government spending plan signed last month, fiscal conservatives are getting a bit uncomfortable with the Republican budget in Washington.
On Monday, the Congressional Budget Office did little to ease those concerns, reporting that the tax cuts will catapult the federal budget deficit above $1 trillion for the first time since 2012. The CBO found that the tax cuts alone will add $1.852 trillion to the deficit over the next decade.
High Price For Growth
Americans may enjoy the extra cash in their pockets following tax season, but the CBO estimates that the national debt will balloon from $16 trillion to $29 trillion within the next 10 years.
The corporate world is certainly happy with the boost the tax cuts have provided to the economy. The CBO is projecting 3.3-percent economic growth in the U.S. in 2018 and said the tax cuts will likely create 1.1 million jobs. The CBO also estimates that the $1.3-trillion Republican spending bill will add 0.3 percent to the GDP growth rate this year and 0.6 percent next year.
But fiscally conscious Americans are concerned that all of the near-term benefits aren't worth the long-term damage to the national balance sheet. The CBO estimates that the national debt will climb to 96 percent of GDP by 2028.
Investors Skeptical
"Such high and rising debt would have serious negative consequences for the budget and for the nation," the CBO said.
Despite a major boost to corporate profits and the stimulus provided by the spending plan, investors haven't been as optimistic about the economic outlook as some had anticipated. The SPDR S&P 500 (NYSE: SPY) is down 0.8 percent so far in 2018.
Related Links:
Analysis: Neither Trump Nor Congress Can Do Much To Alter Amazon's Post Office Rates
View Comments and Join the Discussion!
Posted-In: CBO CNBCPolitics General Best of Benzinga