Technology Leaders: 'Trump Would Be A Disaster For Innovation'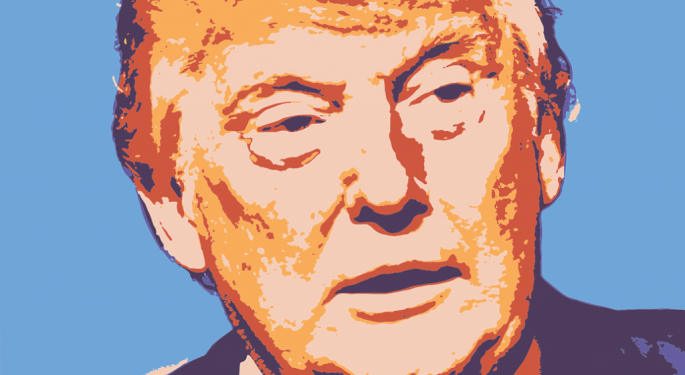 Presumptive Republican presidential nominee Donald Trump is finding it hard to find supporters in Silicon Valley. In fact, the list of supporters is quite short but does contain one notable name: billionaire investor Peter Thiel.
In an open letter to Trump, a group of inventors, entrepreneurs, engineers, investors, researchers and business leaders in the technology sector collectively agreed that a Trump presidency will be a "disaster for innovation."
The letter can be viewed in its entirety here and was written by Katie Jacobs Stanton.XL
The letter states that 40 percent of Fortune 500 companies were founded by immigrants or children of immigrants. Meanwhile, Trump is "openly hostile to immigration" and has heavily campaigned on building a wall, mass deportation and profiling.
Related Link: 8 Reasons Donald Trump Could Be A Modern-Day Joe McCarthy
However, Trump supporters will point out a flaw in the letter as he merely wants to enforce already existing immigration laws, and secure the southern border with Mexico.
The letter adds that Trump proposed "shutting down" parts of the internet as security strategy - a move that demonstrates "both poor judgment and ignorance about how technology works."
Again, Trump supporters will point out another flaw in the letter. As noted by conservative-leaning political site Breitbart, Trump was referring to shutting down the internet in certain regions in Syria where the Islamic State is operating from.
"Donald Trump articulates few policies beyond erratic and contradictory pronouncements," the letter added. "His reckless disregard for our legal and political institutions threatens to upend what attracts companies to start and scale in America. He risks distorting markets, reducing exports, and slowing job creation."
The letter also didn't formally offer support to the presumed Democratic nominee, Hillary Clinton.
Posted-In: Donald Trump Donald Trump Supporters Medium Peter ThielPolitics Tech General Best of Benzinga
View Comments and Join the Discussion!