Has President Obama Deported More People Than Bush? Here's Why We'll Never Know Who's Really 'Deporter In Chief'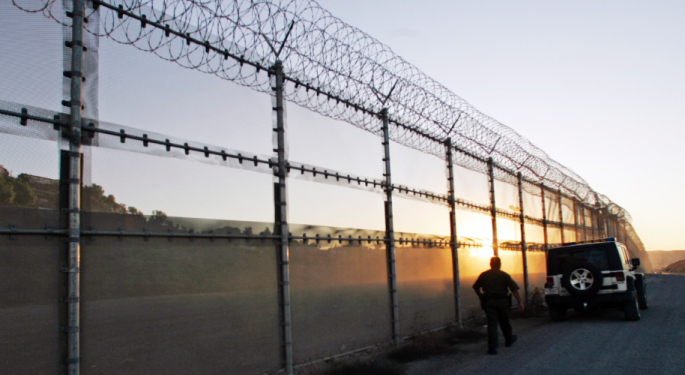 The right accuses the president of being far more lenient than his predecessor on deportation, while the left claims that the president has deported more immigrants than any other who's come before him. The mixed signals get even more confusing when considering that each camp draws its statistics from the same source, the Department of Homeland Security (DHS).
How then, have the right and left drawn two such radically different conclusions from the same data set?
The debate boils down to how you measure deportation–whether it includes only removals, or removals and returns.
A return is an informal process. In this case, the deportee is often apprehended at the border and turned back around. Their identity is not recorded and there are no criminal consequences. A removal is a formal process that records identity, bars application for legal entry, and threatens criminal consequences should the deportee attempt reentry.
In short, Obama has facilitated removals at a far higher rate, but Bush oversaw a higher rate of removals and returns. Bush averaged about 1.3 million deportations a year during his presidency, while Obama averaged about 760,000 per year as of 2013.
So does that make Bush "Deporter in Chief?"
Not quite. Despite overseeing total deportations (removals and returns) at a higher rate, we can't know with certainty whether Bush deported more people than Obama–multiple returns of the same person could be inflating his numbers.
The task of comparing Obama and Bush's deportation track record grows even more futile given an ever-evolving economic and regulatory landscape. Returns sunk and removals rose during almost the entirety of Bush's presidency, and the trend continued into Obama's terms, naturally making returns lower and removals higher under Obama. Additionally, a struggling American economy and a growing Mexican economy have reduced the incentive to cross our borders, dampening the flow of undocumented immigrants in recent years.
At the end of the day though, what matters most is the outlook moving forward. All signs indicate that the decline in deportations will persist in the coming years, as the natural ebb in immigration continues and the millions of undocumented immigrants who are in America today take advantage of Obama's executive order granting temporary reprieve.
The post Obama or Bush? Here's Why We'll Never Know Who's Deporter in Chief appeared first on FindTheBest: The Official Blog.
The following article is from one of our external contributors. It does not represent the opinion of Benzinga and has not been edited.
View Comments and Join the Discussion!