Exclusive: LendingTree CEO Discusses Boosting Non-Mortgage Revenue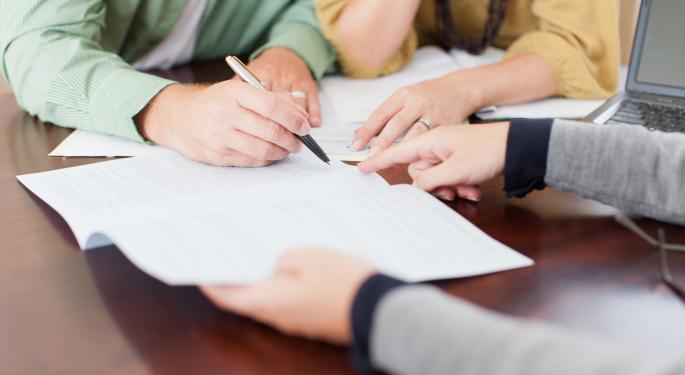 LendingTree always aimed to be a one-stop shop.
"The notion of LendingTree [is] it was always that we would be your financial advisor around everything related to every loan you have," expressed Tree.com (NASDAQ: TREE) CEO and Founder, Doug Lebda. "And we would be able to save you money across all the loan types."
In an exclusive interview with Benzinga, Lebda explained his company's newest effort to boost non-mortgage spending.
My Lending Tree
LendingTree recently launched what is called My LendingTree, a personalized platform that significantly increases the loan application process and even makes recommendations.
Lebda explained, "We make it one-click shopping to get your loan. You don't need to fill out the form again; all your information is stored. It's personalized for your credit. I like to say its the personalization of Amazon, but the comparison shopping of Kayak."
Related Link: Exclusive: Tibco CEO Ranadive Talks Business' 3 Top Priorities
Many people make their first contact with LendingTree for a mortgage. The personalized platform is aimed to increase frequency of use, as customers will now have other types of loans recommended to them.
Although it is too early to tell how effective the new platform is, past efforts have paid off. Last quarter's non-mortgage revenue was up 112 percent year over year, now making up 17 percent of total revenue.
"We expect those numbers to continue to accelerate," said Lebda. "We are definitely seeing increase repeat usage of the site because it is so easy for customers to use."
Investors will have a better glimpse into LendingTree's performance when the company reports second quarter results Tuesday morning.
Shares of Tree.com were last trading at $25.30, down 0.08 percent.
Posted-In: comments Doug Lebda LendingTreePolitics Interview General Best of Benzinga
View Comments and Join the Discussion!