Marijuana Weekly Roundup: Is Cannabis Delivery The Next Big Thing?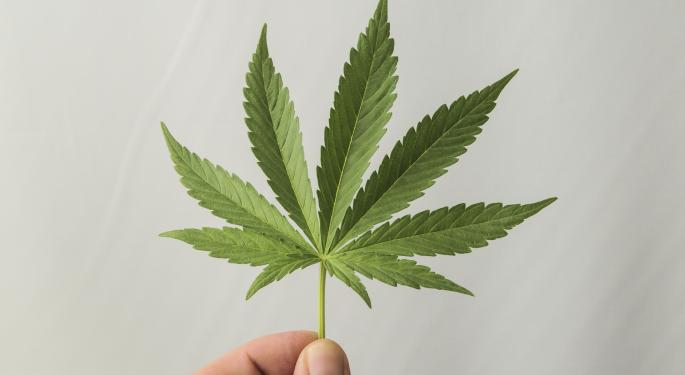 Colorado Approved The Largest State Funded MJ Resarch Grant Ever
A new grant system in Colorado is handing out up to $9 million in funding for medical marijuana research. This will be the largest state funded research product on the plant, and Dr. Larry Wolk, executive director and chief medical officer of the Colorado Health Department, wants to "make sure that what's happening out there in everyday practice isn't harming people."
The research will focus on the effects medical marijuana has on med-card qualifying conditions."Our intent is to be rigorous scientifically," Wolk said, "but to also act with some expediency because these are products that a large percentage of our population is using today."
Marijuana Will Fly Off The Shelves In Washington This Summer
Washington's recreational legalization of marijuana became official on June 1st, but no retail marijuana has been sold yet. When the product does hit the shelves in early July, however, don't expect it to last long.
Related: So-Called Marijuana Stock VPCO Up-Lists Onto Major Exchange
Attila Soos, owner of one of the largest licensed grow operations (Verdavanti), said that "there's just no way it's not going to sell out. We'll have product for retailers as long as they are licensed. We expect things to start rolling out July 1st, but it is safe to assume that not all retailers will receive their license July 1st, so you'll likely see our products being rolled out in weekly phases across the state." Soos also noted that "there is no real feasible way to meet the demand at this point."
Delivery Weed?
Students from the University of Washington presented Canary to the crowd at TechCrunch Disrupt in Seattle last Thursday night, winning the event's audience choice winner.
Canary is a location-based services app that will connect marijuana users with dispensaries -- that will then deliver cannabis to the consumers house.
Business Insider referred to the service as the "Uber for Marijuana Delivery" and, similar to Uber, the company might face a few legal roadbumps. The app is yet to launch, because the founders want to be sure it will operate as a legal middleman for consumers and registered dispensaries before it downloads.
Image of Canary via Business Insider

Top GOP Donor Contributes To A Seemingly Losing Cause in Florida
The CEO of Las Vegas Sands Corp (NYSE: LVS), Sheldon Adelson, contributed $2.5 million to the Drug Free Florida Committee -- to help fight an upcoming ballot initiative that would legalize medical marijuana in the state of Florida. The reform group that is pushing for the Amendment 2, United for Care, has over $4 million in backing, as well as 90 percent of Floridians in support of the amendment.
Adelson is on the the Republican Party's largest donors, throwing over $150 million behind various (many losing) GOP candidates in 2012.
Drugged Driving Deaths Have Tripled in The Last Decade
Columbia University Researchers performed toxicology exams on the victims of almost 24,000 driving fatalities, and marijuana was reportedly involved in 12 percent of all traffic deaths. The figure is triple the statistic of a decade earlier. Drugged driving is somewhatmore common among teen drivers, with one in eight high school seniors admitting to driving after smoking marijuana in 2010.
These topics and much more will be discussed at the upcoming WeedStock Conference.
Tickets for WeedStock are very limited-- investors in the cannabis industry should register as soon as possible. Benzinga readers can get $200 off a three-day pass with coupon code "BENZINGAWEEDSTOCK".
View Comments and Join the Discussion!
Posted-In: Attila Soos Colorado marijuana marijuana delivery medical marijuanaCannabis Politics General Best of Benzinga