The Top 23 Gay Marriage Supporters in Business Today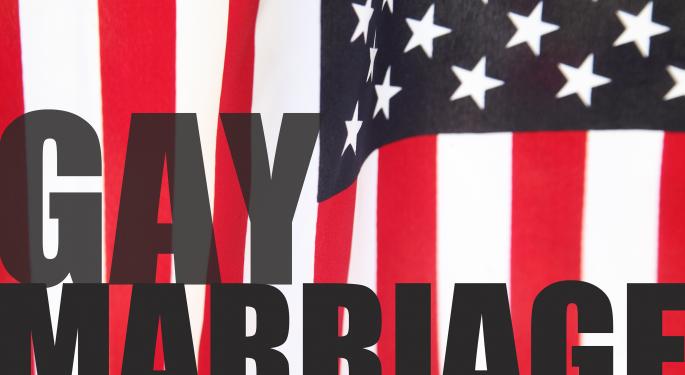 Editor's note: This piece was originally published on March 27, 2013

This week, the Supreme Court is hearing two landmark cases on the issue of same-sex marriage that may change the current government definition of marriage as we know it.
The heavy-hitters who have financed the battle to legalize same-sex marriage are a politically diverse group of business people that may shock some.
Democratic and Republican donors are equally represented on Benzinga's list of top financiers for the cause, with many Republicans displaying a libertarian streak by joining progressives in endorsing same-sex marriage proposals in states across the country with millions of dollars in support.
Here are the big names you need to know:

Cliff Asness
A quantitative financial theorist who founded a systematic trading hedge fund in his time at Goldman Sachs (NYSE: GS), Asness currently runs his hedge fund in AQR Capital Management.
Asness joined forces with four other wealthy Republicans, providing a pivotal $1.5 million donation to the "Win More States Fund" of the New York-based Freedom to Marry. The five wealthy libertarian Republicans are considered to be the major financiers of the successful effort to legalize same-sex marriage in New York state.
Jeff Bezos
As Benzinga reported in our list of Top Libertarian CEOs in Business Today, the Amazon (NASDAQ: AMZN) CEO made his biggest splash in activism to-date with a record $2.5 million contribution to defend Washington state's same-sex marriage law in 2012.
Steven Cohen
A billionaire Republican and former federal prosecutor who served as New York governor Andrew Cuomo's right-hand man, The New York Times credits Cohen with "direct[ing] the administration's effort to legalize same-sex marriage."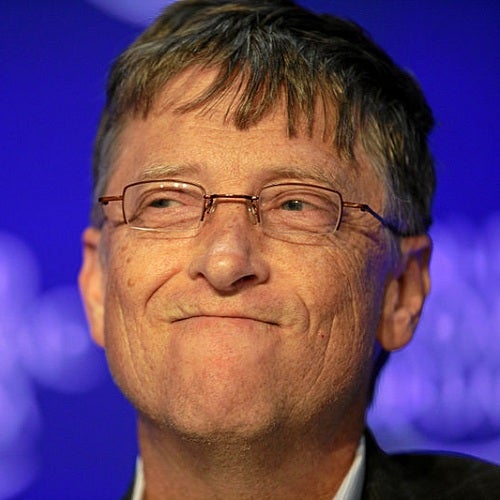 Bill Gates and Steve Ballmer
In 2012, the diehard progressive Gates and his fellow Microsoft (NASDAQ: MSFT) co-founder Steve Ballmer joined forces to defend same-sex marriage in Washington, contributing $100,000 each. (Photo: Wikimedia Commons).
Gates would up the ante, providing an additional $500,000 to Washington United for Marriage in 2012 with his wife Melinda .
David Geffen
The openly gay media mogul and billionaire David Geffen has contributed $1.5 million to support gay marriage efforts in California. Outside of several record companies, Geffen was one of three founders of DreamWorks Studios, now owned by Viacom (NASDAQ: VIAB).
Tim Gill
Colorado software millionaire Tim Gill founded Quark Inc., in 2004. An extremely dedicated activist, Gill committed $10 million in support of LGBT issues in 2006 alone, and in 2010, raised $800,000 for a pro-LGBT organization he founded. More recently, Gill put down $25,000 to defeat local Colorado candidates who opposed same-sex marriage.
Peter Lewis
The chairman of insurance giant Progressive (NYSE: PGR) is a diehard liberal donor who also happens to have a son that is homosexual. For years, he's donated millions to support the same-sex marriage cause.
Daniel Loeb
Loeb is a Yahoo! (NASDAQ: YHOO) investor who now runs Third Point LLC, a New York-based hedge fund with $11.6 billion in assets. Loeb joined Asness, Cohen and two other billionaire Republicans with liberal social views, posting a $1.5 million donation that helped fuel New York's same-sex marriage victory in 2012.
John Morgridge
The billionaire chairman of Cisco Systems (NASDAQ: CSCO) -- once CEO of the company -- has been an active financier of gay marriage campaigns. In 2008, he helped back the movement against Proposition 8 in California.
Michael Moritz
Moritz is a big-time venture capitalist at Sequoia Capital, whose investments have included Apple (NASDAQ: AAPL), Oracle (NASDAQ: ORCL), Electronic Arts (NASDAQ: EA), LinkedIn (NYSE: LNKD) and many others. In 2008, he was included in a petition favoring marriage equality in California.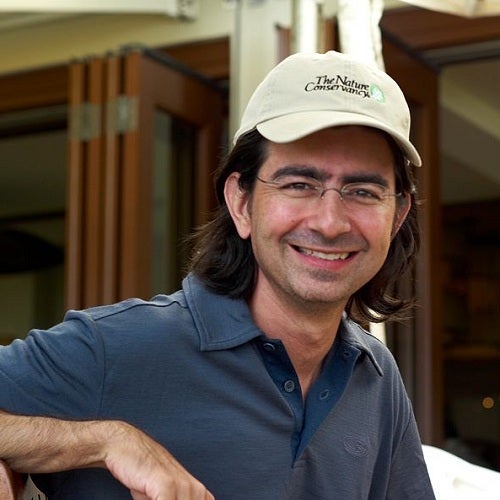 Pierre Omidyar
The founder of eBay (NASDAQ: EBAY), Omidyar has become a dedicated philanthropist, backing the "No on 8" movement and attaching his name to the petition urging California voters to support marriage equality. (Photo: Wikimedia Commons).
Larry Page and Sergey Brin
The Google (NASDAQ: GOOG) co-founders have been active supporters of same-sex marriage. In 2008, Bern and Page donated $100,000 and $40,000, respectively, to defeat Proposition 8.
Steven Roth
Conservative billionaire Steven Roth is a real estate developer and has a son that is homosexual. Together with his wife, the Roth family has donated a total of $33,600, supporting Republican New York state senators who backed same-sex marriage.
Eric Schmidt
Schmidt is the Executive Chairman at Google, serving as the tech giant's CEO from 2001 to 2011. A major Obama supporter, Schmidt attached his name to the "No on 8" petition featuring tech giants like eBay founder Pierre Omidyar and venture capitalist Michael Moritz. (Photo: Wikimedia Commons).
Howard Schultz
The Starbucks (NASDAQ: SBUX) CEO made major headlines in the last few days for taking on a company shareholder who didn't like Schultz's public endorsement of same-sex marriage. The company, in an effort spearheaded by Schultz, defended Washington state's same-sex marriage provisions in 2012.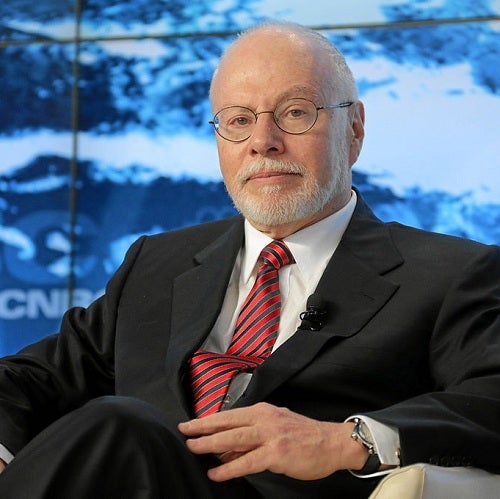 Paul Singer
Like Roth, Singer also has a gay son. Despite his support of Mitt Romney in 2012, the head of Elliott Management Corporation -- a hedge fund -- joined four other Republican donors including Cliff Asness, contributing $1.5 million toward legalizing gay marriage in New York state. (Photo: Wikimedia Commons).
Jeffrey Skoll
Skoll was once the president at eBay. He was also one of the bigger names who opposed Proposition 8 in California, which would have outlawed same-sex marriage.
Jon Stryker
The heir of Kalamazoo, Michigan-based Stryker Corporation (NYSE: SYK) founder Homer, Jon and his sister committed a combined $1.85 million in efforts to legalize same-sex marriage back in 2006. In 2010, Styker contributed $602,000 in support of LGBT rights and two years later, he gave $325,000 to defeat a Minnesota measure which would have made same-sex marriage illegal.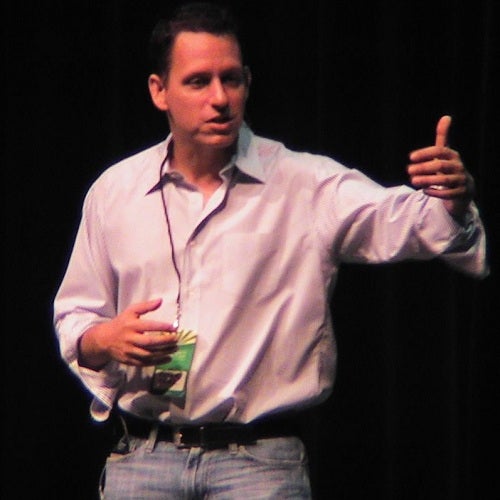 Peter Thiel
The founder of PayPal is an openly gay libertarian who has been active in causes to legalize same-sex marriage. Thiel also helped found GOProud, an organization representing conservative/libertarian gays, lesbians and their allies. (Photo: Wikimedia Commons).
Jeffrey Yang and David Filo
Yahoo's co-founders, Yang and Filo, joined Pierre Omidyar, Eric Schmidt and others in their backing of the "No on 8" movement that opposed California's Proposition 8 back in 2008.




Follow Alex Biles on Twitter at @perfectlyaloof
View Comments and Join the Discussion!
Posted-In: Andrew Cuomo Bill Gates Cliff Asness Daniel Loeb Daryl Roth David FiloPolitics General Best of Benzinga