Leave The Driving To Tesla: Musk Introduces New Tech, Plugs Self-Driving Safety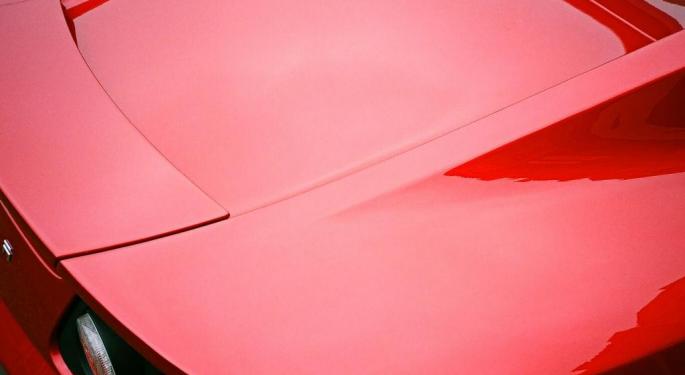 In the 1995 cult classic, Clueless, when Josh was helping Cher learn to drive he asked her if she wanted to practice parking. Her reply?
"What's the point? Everywhere you go has valet."
Maybe in Beverly Hills; but not in my hometown of Chicago. Fast forward two decades later and Elon Musk is finally making all of my Clueless dreams come true. The new technology that Tesla Motors Inc (NASDAQ: TSLA) is bringing to market will literally allow me to roll up to the Cubs' World Series (I'm hoping Musk can make this happen, too), exit my car right at the corner of Clark and Addison, and have the car enter "park seek" mode and automatically look for a parking place. After the Cubs win and I've finished singing "Go Cubs Go," I'll be able to casually stroll outside and summon my vehicle.
That's right! TSLA has announced that all of its vehicles, including the future Model 3, will be equipped with sophisticated new self-driving hardware. And furthermore, TSLA promises that these vehicles will be safer than ones operated by mere humans.
That was the gist of TSLA's special announcement late Wednesday.
Co-founder and CEO Musk had been hinting of a new development for several days, and originally planned the announcement for Sunday. Musk pushed it back to Wednesday for further "refinement," he said via Twitter Inc (NYSE: TWTR).
Self-driving cars remain controversial, with some experts saying eventually the world will transition to such vehicles, and others expressing doubts. The occupant of a self-driving Tesla was killed in an accident over the summer. But TSLA remains committed to the technology.
"Self-driving vehicles will play a crucial role in improving transportation safety and accelerating the world's transition to a sustainable future," TSLA said.
Tesla Accelerates to Pole Position On Luxury Sedan Sales
However successful TSLA's new hardware ends up being, the company continues gaining steam in the large luxury sedan market, zooming past many long-established names like BMW (BMW) and Daimler AG (maker of Mercedes). In Q3, Tesla Model S sales rose 59% from a year earlier to 9,156, compared with sales of 4,921 for the runner-up Mercedes S-Class, according to Bloomberg. Tesla says it's now responsible for nearly one-third of sales in the segment.
And Model 3 waits in the wings, apparently for a late 2017 introduction, with hundreds of thousands of advance orders for what TSLA says will be a more affordable electric midsize sedan, perhaps in the $35,000 range.
TSLA is scheduled to report earnings Oct. 26. Over the last four quarters, TSLA earnings have beaten analyst estimates twice and missed twice. During this time frame, TSLA has continued to report negative earnings per share, but this quarter, Wall Street analysts expect TSLA to post earnings of 0.07 per share, according to Yahoo Finance.
Could Rising Oil Prices Improve Tesla's Tailwind?
When TSLA began selling electric cars in the U.S. back in 2012, gasoline prices exceeded $3 a gallon. The oil market stumbled badly between mid-2014 and early 2016. But TSLA sales kept rising, suggesting, perhaps, that TSLA shoppers have other reasons to buy the vehicles besides saving money at the pump.
Oil prices are up about 25% since summer on talk of production cuts. Gas prices remain relatively low, but if prices start galloping up again, what impact might that have, if any?
Apple Announcement Next Week: How Should Investors Prepare?
Though oil has been an interesting story all year, the technology sector has been soaring over the last three months, led by some of its biggest names, including Apple (AAPL). So it seems fitting that AAPL looks to be the next big company to make one of these "special" announcements, as it's said it will hold a press event next Thursday, Oct. 27. The subject is shrouded in secrecy, but some analysts have said they expect the focus to be on the company's new Mac computers.
Companies like TSLA and Apple Inc (NASDAQ: AAPL) often keep customers guessing about their next products, and sometimes tap into investor curiosity by making special announcements like the ones by TSLA and AAPL. You could call it hype, but it's also sometimes a successful way to draw attention, and sure enough, TSLA shares, which have been under pressure the last few months, rose more than 2% Wednesday ahead of the announcement.
Investors might want to monitor these announcements, but take caution as well. Remember the old Wall Street saying: "Buy the rumor; sell the fact." Put options, which give investors the right to sell shares of a stock at a certain price, can sometimes offer a measure of protection from post-announcement selling.
A long put strategy provides only temporary protection from a decline in the price of the corresponding stock. Should the long put position expire worthless, the entire cost of the put position would be lost.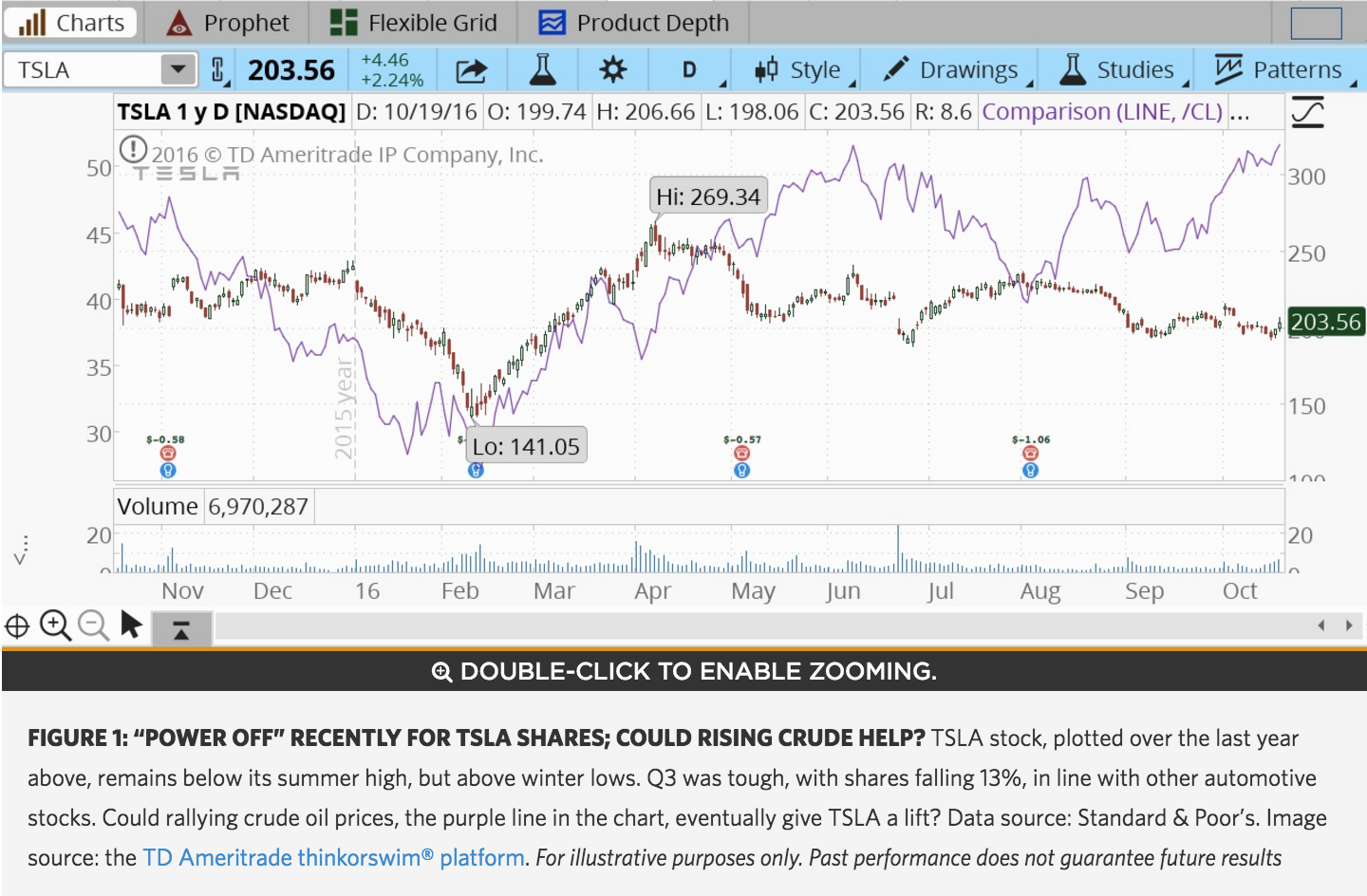 Market volatility, volume, and system availability may delay account access and trade executions.
Past performance of a security or strategy does not guarantee future results or success.
Options are not suitable for all investors as the special risks inherent to options trading may expose investors to potentially rapid and substantial losses. Options trading subject to TD Ameritrade review and approval. Please read Characteristics and Risks of Standardized Options before investing in options.
Supporting documentation for any claims, comparisons, statistics, or other technical data will be supplied upon request.
The information is not intended to be investment advice or construed as a recommendation or endorsement of any particular investment or investment strategy, and is for illustrative purposes only. Be sure to understand all risks involved with each strategy, including commission costs, before attempting to place any trade. Clients must consider all relevant risk factors, including their own personal financial situations, before trading.
TD Ameritrade, Inc., member FINRA/SIPC. TD Ameritrade is a trademark jointly owned by TD Ameritrade IP Company, Inc. and The Toronto-Dominion Bank. © 2016 TD Ameritrade IP Company, Inc. All rights reserved. Used with permission.
Posted-In: Movers & Shakers Markets Movers Tech General Best of Benzinga
View Comments and Join the Discussion!