Big Players Are Moving Into Private Mortgage Funds. Should You Follow?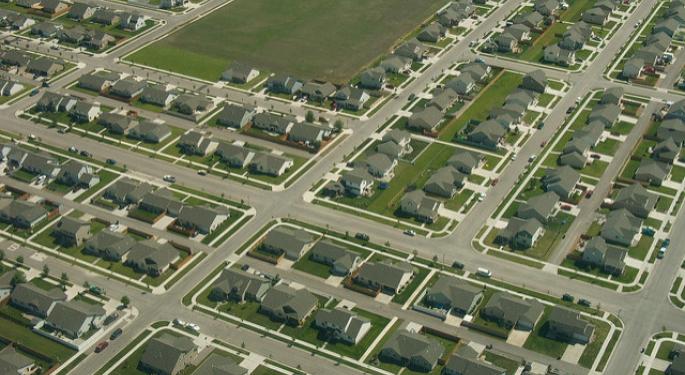 Goldman Sachs recently acquired private mortgage funds—showing the sector's relatively high rewards and low risk can be a viable way to diversify into real estate, without making a direct investment in properties.
Real estate has long been a staple in portfolio diversification, especially when interest rates and inflation are rising, as they're predicted to do in 2018. Investors diversify with real estate because it offers reliable long-term returns with less volatility than equities, bonds or commodities.
However, direct investment in real estate is complex. Few of us can identify the most profitable deals, then purchase and manage those properties. Plus, real estate, which can take months to buy or sell, is an illiquid asset compared to equities, bonds or commodities.
Professionally run private mortgage funds tackle both of those challenges. The right private loan fund can offer a low-risk, high return option for investors who prefer a shorter maturity of three-to-five years.
What Are Private Mortgage Funds?
Private mortgage funds finance real estate professionals who renovate and sell single family, multifamily and small commercial properties. The funds fill a marketplace gap between the real estate loans that banks are willing to provide and the fast, flexible capital that small and midsize builders, developers and real estate investors need.
The typical private mortgage is a short-term loan funding the purchase and renovation of a turnkey major metro area property in a walkable, up-and-coming neighborhood. A "tear down" deal—in which a builder replaces a small mid-century home in a close-in suburb with a much larger new home—is another common transition for private loan funds.
In short, private mortgage lenders fund the real estate deals smart people would do themselves, if they had the time and expertise to invest in real estate directly.
The appetite for private mortgages is significant. In 2016, renovators flipped nearly 300,000 U.S. properties, creating a $60 billion market for private mortgage funds. Due to federal restrictions created by the Dodd-Frank Act, competition from banks and non-bank mortgage lenders is scarce.
How Can You Evaluate Risk in Private Mortgage Funds?
As an asset class, well-run private mortgage funds can present a lower risk than publicly traded real estate-related investments. When looking for professionally run private mortgage funds, investors should pay attention to a few key differentiators:
Real estate expertise: Well-run private mortgage funds have development experts on staff who can critically evaluate proposed deals based on their knowledge of local construction costs; zoning and permit issues; and real estate pricing trends.
Conservative underwriting guidelines: Private mortgage funds control risk by limiting loan-to-value ratio. For example, my company, Walnut Street Finance, manages a fund that limits borrowers to no more than 75 percent of the property's as-repaired value. Should a borrower default, the remaining 25 percent of property value cushions the fund.
Foreclosure alternatives: Foreclosing on a property midway through a renovation can be a lengthy, expensive process. To mitigate that risk, Walnut Street structures its deal as loans to a jointly-owned LLC -- in addition to having the borrower sign personally for the debt. If a borrower stumbles, our experts step in, finish the renovation, market the property, and apply the profits to repayment.
Limited property types: By sticking to bread-and-butter real estate deals, private mortgage funds reduce risk. Look for a fund that makes loans to:
Acquire residential and small commercial properties for immediate rehabilitation and resale.
Fund construction development, like funding the purchase of a single lot and the construction of a new home.
Bridge financing for non-owner-occupied, income-producing residential or commercial properties. This enables borrowers to purchase a new property before permanent financing is obtained or another property is sold.
How Do Cash Flows Work with Private Mortgage Funds?
A private mortgage loan is a secured debt obligation acquired by a first-position real estate lien. The lender receives a fixed income stream from regular loan payments.
The typical private mortgage carries a term of 12 months or less. This limits the influence of rising or falling interest rates or property values on the investment fund.
The fund earns income from the interest rate spread between the yield offered to investors and the rate charged to borrowers. Some funds charge a management fee. Other funds, including Walnut Street, do not. Investors' returns vary by project but can be as high as nine percent.
Some funds have a set interest rate for all borrowers, while other funds' rates vary based on a number of factors:
Property market/submarket/neighborhood pricing trends.
As-is and as-improved property value.
Borrower's down payment.
Borrower's professional experience.
Borrower's credit history.
Borrower's current assets (including other real estate) and liabilities.
Are Private Mortgage Funds Worth It?
A professionally managed, well-run private mortgage fund offers a low-risk, high-reward secured investment, collateralized by real estate. Its earnings rate can be higher than other real estate investments, making it a solid option for investors seeking to diversify beyond equities, bonds and commodities.
Bobby Montagne is CEO of Walnut Street Finance.
Image credit: Sam Beebe, Flickr
The preceding article is from one of our external contributors. It does not represent the opinion of Benzinga and has not been edited.
View Comments and Join the Discussion!
Posted-In: contributorHedge Funds Movers & Shakers General Real Estate Best of Benzinga