Angel Investor Todd Sullivan Shares His 'Secret Sauce'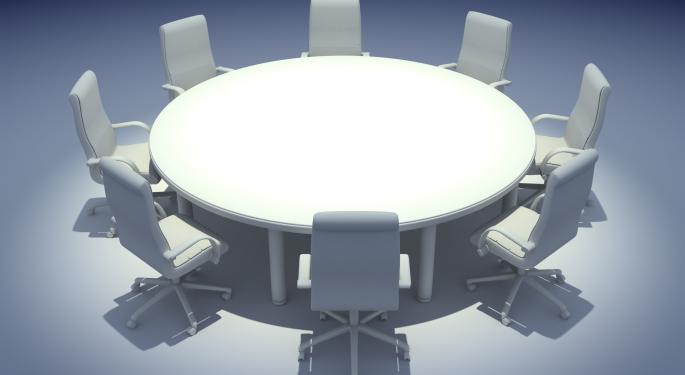 Todd Sullivan says that angel investors need to be very realistic when choosing what companies to back because they often won't see any return (or even have their original investment back) for seven or eight years.
Sullivan is the founder of Rand Strategic Partners, as well as an angel investor in companies like Estimize, DailyWorth and Mile High Organics. He recently joined Benzinga's #PreMarket Prep to talk about what angel investors look for when choosing what companies to back.
Related Link: What's Next For StockTwits? We Asked Howard Lindzon
Sullivan started by saying the No. 1 thing angel investors consider is the entrepreneur.
"You can have the greatest idea but if you don't have an entrepreneur who is immersed in that idea, whatever it is he may have, I'm not convinced that it can work," he said.
He explained that if an entrepreneur is bright or smart enough, he or she can take an idea that runs into difficulty and pivot into something else, or adjust the vision to fit the realities of the market.
"The number one criteria I look for is not necessarily the idea I'm backing but whom I'm backing," Sullivan said. "If I can back someone who's really smart and really has a vision then whatever they do is going to work out."
Really can't say enough good things about the new $GOOG inbox

— Todd Sullivan (@ToddSullivan) October 31, 2014
As an angel investor, Sullivan is first going in. He's not a venture capitalist investing in a company that already has $20 million in revenue and can see where the company has been.
"So, you have to go into it under the assumption that this idea is either going to work or it isn't, and either I'm going to be giggling because I'm so happy this is over, or what I invest is gone," he said.
Check out his full interview here:
Don't forget to tune in to Benzinga's #PreMarket Prep Monday-Friday 8-9:45 a.m. ET for all of the premarket info, news and data needed to start the trading day.
Posted-In: Benzinga #PreMarket Prep entrepreneur FintechBZ Investors Todd SullivanStartups Interview Best of Benzinga
View Comments and Join the Discussion!