Starting a Hedge Fund—It's Easier Than You Think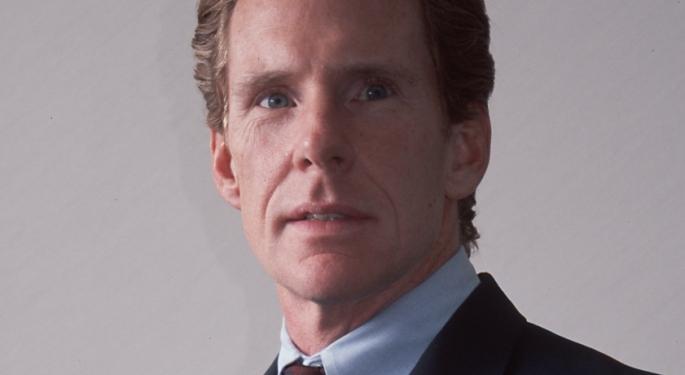 A fund manager without a Bachelor's Degree shares the secrets to making it big in the hedge fund business
Don Conrad has come a long way. As a teenager in the small Long Island hamlet of Port Washington, Conrad worked the night shift at a factory. He operated a pinion--best described as a machine with toothed gears.
Conrad spent a year in Boston pursuing his dream of becoming a professional percussionist. He attended night school at Nassau Community College in Long Island, never earning a bachelor's degree.
Now a successful hedge fund manager, how has Conrad thrived in an industry chock-full of Ivy League pedigrees and advanced degrees?
"I have a PhD from the school of hard knocks," Conrad said.
Do not be mistaken—succeeding as a hedge fund manager is not easy. But for readers who have the chops to beat the market and the skills to pitch new clients, the barriers to entry are not as high as one might think.
Really, anyone can start a hedge fund.
The payoff can be lucrative. The standard fee structure for hedge fund managers, known as "2 and 20," delivers 2 percent of assets under management and 20 percent of gains to fund managers every year.
So a very small hedge fund with $10 million under management will net the manager $200,000 even in a down year. And if the fund returns 12 percent, the manager will earn $440,000. If you can grow the size of your fund, those numbers can balloon into the billions. 2011's highest earning fund manager, Bridgewater Associate's Ray Dalio, reportedly received $3.8 billion that year.
That's pretty good for a business where a man like Conrad can work his way to being a market-beating fund manager based on skill and grit rather than fancy credentials. Having begun his financial services career in 1981, Conrad's golden hair is slicked back revealing a receding hairline. He has kept up with his other passion, the drums, playing in latin music and R&B bands and studying at a New York music school. He speaks with the aura of a man who has earned his keep without any shortcuts.
His first job was in sales, hocking a corporate bond income fund. Conrad was then recruited to a firm called E.F. Hutton Company, later known as Shearson Lehman Hutton, where he worked his way up to a Senior Vice President position. There, then at Lehman Brothers, and finally at PaineWebber he built a track record advising high net worth clientele.
In 2001, Conrad was managing an investment advisory practice serving mostly senior citizens. On the morning of September 11th, everything changed.
Aside from the personal distress of a New Yorker living only an hour's drive from Ground Zero, Conrad had another problem to confront: the markets were spiraling out of control. High-risk short selling strategies would be inappropriate for his older client base, but he needed a way to protect his clients from intense market uncertainty. He decided to start a hedge fund.
Conrad launched CCM Partners LP. "What prompted me to set up this fund were the tumultuous times in 2001, wanting to give my clients the opportunity to dampen volatility in severely down markets."
CCM Partners is a fund-of-funds, a hedge fund whose portfolio is comprised of other hedge funds. "I had always been pretty good at consulting and utilizing managers," Conraid said. "I felt it would give me an opportunity to dampen volatility by using hedge funds that were able to short the market and further diversify risk, by instead of having one hedge fund, having many hedge funds."
And CCM Partners has beaten the market handsomely. From June of 2002, when Conrad launched the fund, to its tenth anniversary a few months ago, CCM Partners nearly doubled the S&P's return with only 60% of the index's volatility.
For readers who think they have what it takes to beat the market, Conrad has four key pieces of advice. "Make sure that you're well capitalized, that you hire good people, and that you're compliant. You have to be patient with your strategy."
Be Well-Capitalized
Nate Anderson, a Manhattan-based entrepreneur and hedge fund marketer, founded ClaritySpring—a web based platform that, in his words, "makes the hedge fund investment process easy and transparent for managers and investors."
Anderson has built a prosperous career helping hedge funds raise money, and he shared some advice for new fund managers on how to build an asset base.
"The first step for any new fund is generally to raise capital from friends & family. This will at least give you a moderate asset base to work with and to build a track-record. Young firms often ask me if they should offer reduced fees and the answer is yes. Offer a zero-zero fee structure if you have to just to get assets in and build the base. Again, it becomes easier to raise more money when you have money."
"A unique and compelling investment thesis will help get you in the door," Anderson said. "Many fund managers are not very good at articulating their investment thesis, which is an opportunity for you. If you're planning on running a traditional long-short or global macro style fund without a clear differentiator you will have an almost impossible time raising capital."
"In terms of marketing, your core audience will be high net worth individuals and family offices until you hit $50 million plus mark," Anderson added.

Hire Good People
Conrad says that it is possible to start a fund on one's own "if the person is multifaceted and wants to work and doesn't mind living breathing and sleeping [their fund]." But most successful hedge funds, like Conrad's, have a strong team behind them. Upstart funds will avoid a lot of headaches if they hire an administrative and operations professional.

Be Compliant
"Be compliant like there's no tomorrow," said Conrad.
Fund managers want to focus their energies on growing their portfolios, not answering questions from the SEC. Funds need to be fastidious about their accounting, documenting every transaction and communicating transparently with investors.

Be Patient with Your Strategy
Hedge fund managers need to stick to their strategy through bull and bear markets. In the short term, the results can sometimes be painful. When a fund underperforms the market, managers may find themselves fielding calls from nervous investors. Anyone who starts a hedge fund should be savvy enough to know not to panic when performance disappoints, but managing other people's money can magnify the psychological elements of market fear. Managers should approach any situation rationally, not emotionally, and stay disciplined with their strategy.
Posted-In: Bridgewater Associates conrad capital management hedge fund Hedge FundsEntrepreneurship Hedge Funds Success Stories General Best of Benzinga
View Comments and Join the Discussion!